After a fair while of speculation, rumours and leaks Qualcomm finally unveiled the Snapdragon 855. As we expected in the run up to the SoC's launch, it is Qualcomm's first 7nm chipset and will find it's home in the flagship smartphones of 2019.
But, we didn't really know much about the sort of performance we could expect from the chip – until now. Lenovo just launched the Z5 Pro, and thanks to them we have a Antutu benchmark score for the Snapdragon 855 SoC.
Just as a bit of a refresher, the specs of the Snapdragon 855 are a bit of a departure for Qualcomm. Instead of the usual big.LITTLE cre clusters, we see a tech they have called "Prime Core", and the result is a CPU with one core at 2.8Ghz and and then two additional clusters for both high and low performance instances.
But, what about the actual performance benchmark, I hear you ask?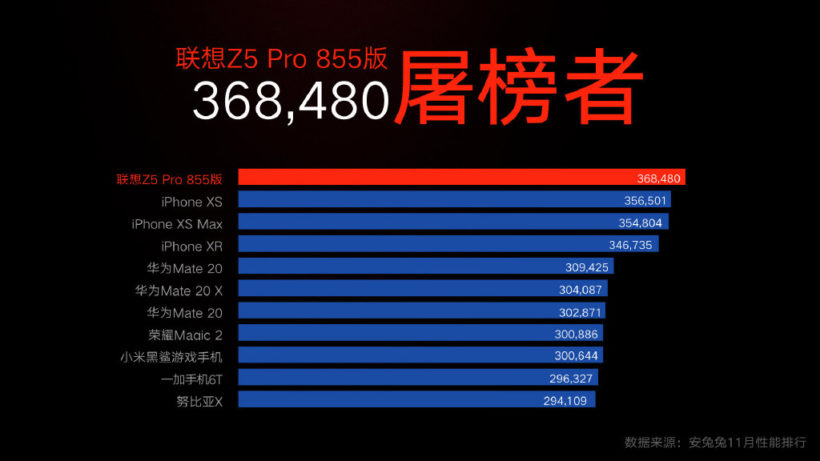 So, what we see here is the Z5 Pro variant equipped with 12GB RAM scoring 368,480 points in Antutu. What's important to remember about Antutu, though, is that it does take into account all components (such as RAM) when spitting out the final score. But, even if you were to take the RAM out of the equation we could still expect to see the score hovering around the 360,ooo mark.
This is just a single benchmark for  an as yet unreleased smartphone, so while we should refrain from getting too excited by this, it still still fares rather nicely against what we have seen from current flagship devices.
Other Articles You Might Like