If you're the proud owner of any modern high end graphics card, you'll likely be all to aware that their PCB's are pretty damn big. But the R9 390X Fiji XT will be considerably shorter than the previous highest end cards.
If you were to take the 'average' R9 290X, the height can vary between 114mm to 142mm, while its length can be up to 300mm. Indeed, in our recent review of the R9 290X Sapphire Tri-X we'd warned folks who'd owned a smaller case should check to see if the third party cooler would fit inside.
But, thanks to the Fiji XT utilizing High Bandwidth Memory (HBM) much of the PCB space is saved because the GPU no longer needs a whole bunch of GDDR5 memory chips (the R9 290X features over sixteen in some models, on both front and rear of the cards).
As we've discussed several times over, the HBM1 technology of the next generation Radeon cards will connect to the GPU by means of an interposer, and this should allow the GPU to run on a PCB the size of a currently mid range graphics card.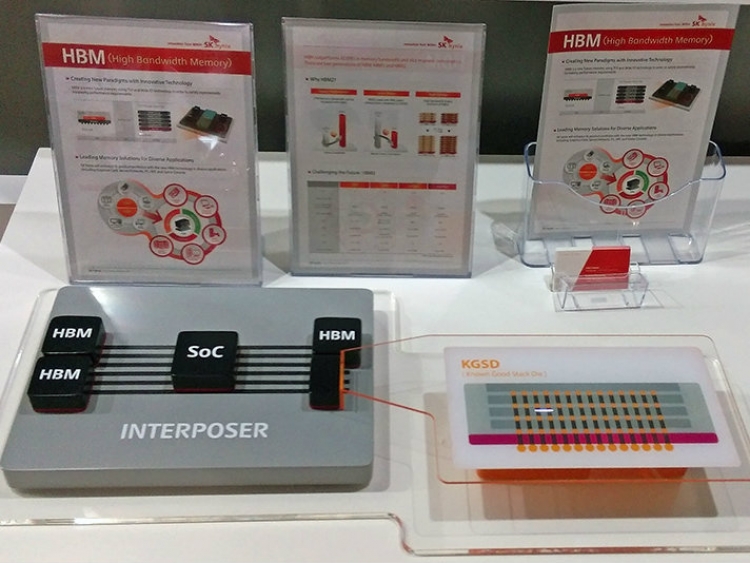 All rumors point to a June, 2015 release date, and possibly we'll see either the release or unveiling of just the Fiji XT, or even the Fiji VR – a monster 17TFLOP dual GPU created to power Virtual Reality and high resolution displays.
While this news isn't quite as exciting as when we'd first heard the HBM RAM would provide up to 640GB/s bandwidth, or the supposed 4,096 shaders, it is exciting for folks who're running smaller cases. If you've a living room setup, or some other smaller form factor case, it's a good sign that you'll not be left in a "it won't fit" scenario.
Time will tell how much any of this will alter the GPU's power consumption.
Thanks Fud
Other Articles You Might Like