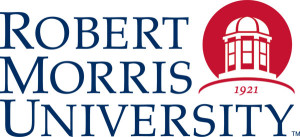 Robert Morris Esports Team – Interview with Kurt Melcher
Robert Morris University in Aurora, Illinois is offering a 50% scholarship to eSports players that excel in League of Legends. This is the first university to offer a gaming scholarship. Upon hearing this news I reached out to Robert Morris College for some more information on the team and what the goals are for eSports. I was able to secure an interview with Kurt Melcher, Associate Athletic Director for Robert Morris College. I asked him some questions over the phone regarding the eSports athletic division.
Q1 How Did your College decide to add eSports to your athletic Program?
A1 Mr. Melcher stated when he was in collage he played games like Starcraft and DOTA and had a lot of fun with them. He said that he looked into these games and stated that he was shocked when he saw how big the scene was for esports. The game that was decided on was League of Legends because of the size of the community. LoL has a lot of similarities to other sports that we have. The games are 5v5 and the amount of teamwork it takes to be successful is on par with other sports. The decision was simple when you looked into these similarities.
Q2 What is the typical practice like for your eSports team? Is there a preseason like there is in other sports?
A2 That's up to the coach to decide he stated. The coach will be in contact with the players throughout the summer. The players will be able to practice on their own while playing online on their own volition. That would be considered as the preseason.
Q3 Will eSports eventually become a sanctioned college sport as any other typical sport? Will there be conferences and collegiate tournaments ect?
A3 The hope is to make eSports into a division of athletics just as any other sport. The vision is to have collegiate tournaments and divisions and have multiple colleges competing for a title. It just makes sense when you think about it. The amount of teamwork and dedication that the players have matches any other sport.
Q4 Will there be other games added other than League of Legends? If so, what other games is the college looking into? Also, would you have different players for evrery game or would there be some cross-over if a player has mastered more than one?
A4 League of Legends is a starting point. Once the ball gets rolling we will most likely to add other teams to our eSports offerings. We are looking into Starcraft 2, DOTA 2, and Hearthstone is coming up. Once we add a new game to eSports we will have individual teams for each game. If you are a part of the LoL team then that is your team. We want the chemistry to be there and the players to master their craft.
Q5 What type of Coach are you looking for? What kind of Qualities are you looking for in a coach? Are you guys ready to announce the coach? Who are the lead candidates to coach the team?
A5 We are looking for a good teacher that both understand both eSports and academics. We have reached out to some games people and have had a lot of people reach out to us. We have had a lot of support since the announcement. The coaching search will take place as any other coaching search would for any other sport. There are steps that we are taking to get a list of candidates together. At the moment there is no coach hired to lead the team.
Q6 How will you guys generate revenue for the team in order to keep it afloat and have it at least pay for itself?
A6 That's a good question. At the moment we have a frame work in place in order to get the team going. We will be asking the coach, who is more knowledgeable, on how that will be set up. These are ultimately students that their first and foremost responsibility is academic. The team was originally formed because the more students participate in sport are more academically responsible. The coach will bring all of that knowledge to the table and how to move forward beyond the framework we have in place.
Q7 When do you think that the team will actually start competing?
A7 We are looking to get the team up and running by our fall start which is late September.
This is a great thing for eSports. The ability to get a scholarship to compete in competitions will make eSports better in the long run. This will give the people that don't have the money to go to school but are great at LoL, an opportunity to do so. Stick around for continuing coverage of the team right here on Red Gaming Tech.
Other Articles You Might Like
Tagged with
dota 2
,
eSports
,
exclusive interview
,
gaming news
,
illinois
,
interview
,
latest
,
league of legends
,
mobas
,
robert morris
,
robert morris university
,
scholarship
,
starcraft 2
,
teamwork
,
today
.