Shortages and availability issues are, sadly, a huge theme of this current generation of graphics cards, and while the cause of this is complex – cryptocurrency mining is definitely one of the culprits. But, some good news today – as the RX 6700 XT's mining performance looks to be SLOWER than the previous-gen RX 5700 XT.
This is according to a report from the Cryptomining Blog, who state that the AMD RX 6700 XT offers roughly around 43 MH/s for mining Ethereum, a significantly slower hash rate than the RX 5700 XT. The 5700 XT offers around 54.3 MH/s for Ethereum mining, according to Minerstat.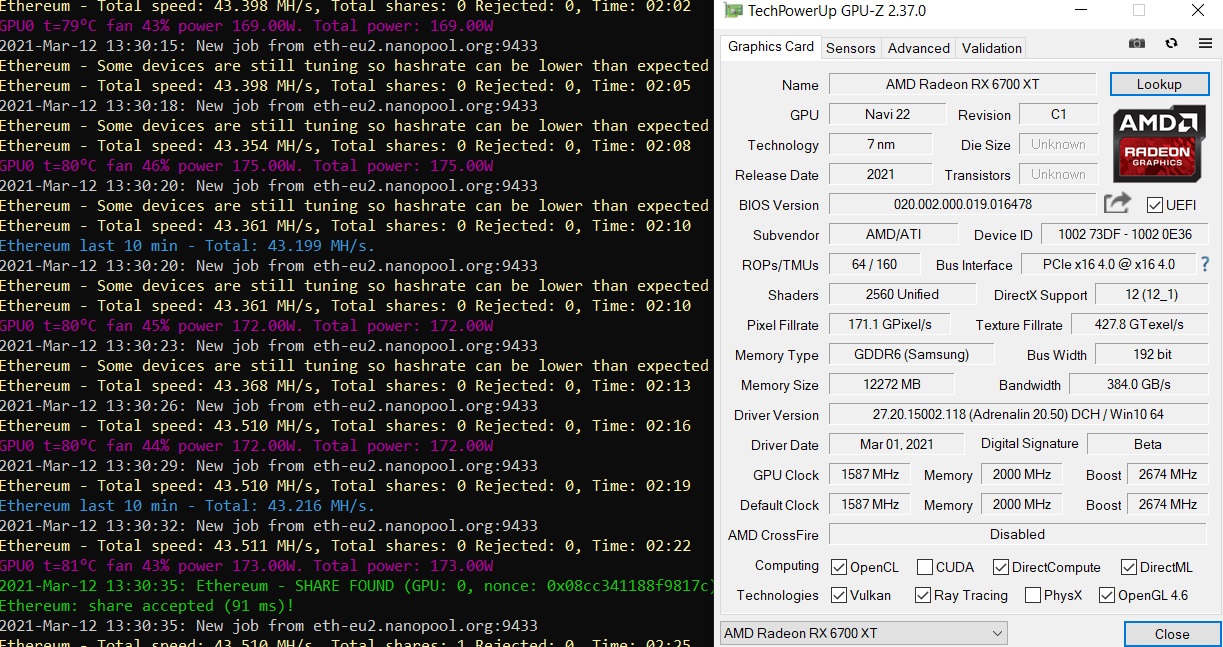 Now, it is worth stating that with some tweaking and optimisation, the RX 6700 XT Ethereum hash rate can be brought closer to 48 MH/s, according to the Cryptomining Blog. At present, however, it doesn't look like the mid-range card from AMD will be the best choice for mining.
You may recall that recently, we discussed how the stock levels of the 6700 XT will be much improved in comparison to the flagship Radeon gaming GPU, the RX 6800 XT.
So while I wouldn't get out the party poppers just yet, it does seem hopeful at least that the RX 6700 XT will be easier to acquire for gamers. Naturally, the competition for the stock available is still going to be high, but if the strain on the availability is lessened by the Ethereum mining performance of the card, it could mean that PC gamers and hardware enthusiasts may actually be able to get this card at MSRP. Just imagine that.
Other Articles You Might Like