For those looking to upgrade their discrete graphics cards with an AMD flavor, you might wish to pay attention to the Sapphire Pulse Radeon RX 550 graphics cards. Sapphire have tweaked the specifications of the GPU to raise the number of Stream Processors from the usual 512 to a healthier 640.
If you take a peak over at Sapphire's official pages, you'll spot that there's indeed two separate entries listed under the specifications category. But before you rush out and jump on the 640 Stream Processor version, there's a few things you need to know!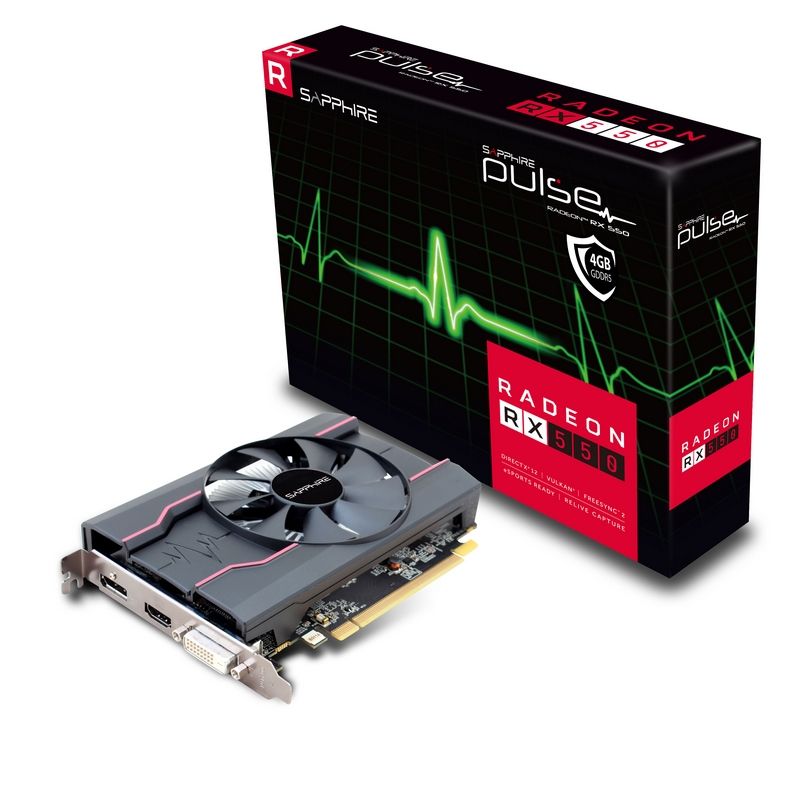 Typically, Radeon RX 550 cards of old used the Polaris 20 silicon, known as Lexa. The newer Polaris 21 meanwhile is found inside the Radeon RX 550 640 stream processor variant. This means an additional 2 Compute Units total (meaning 10 compared to 8) are found enabled on the GPU core.
But not everything has had the privileged of being bumped in specs, with the GPU clock in particular being considerably lower with the 640 shader model, down to 1071 MHz compared to the 1206 MHz boost of the 512 Stream processor model.
Similarly, memory interface is identical between the older model and the newer RX 550, with the memory bus 128-bit in width, and running the GDDR5 memory at a clock of 6000 MHZ, so that's 96GB/s memory bandwidth total).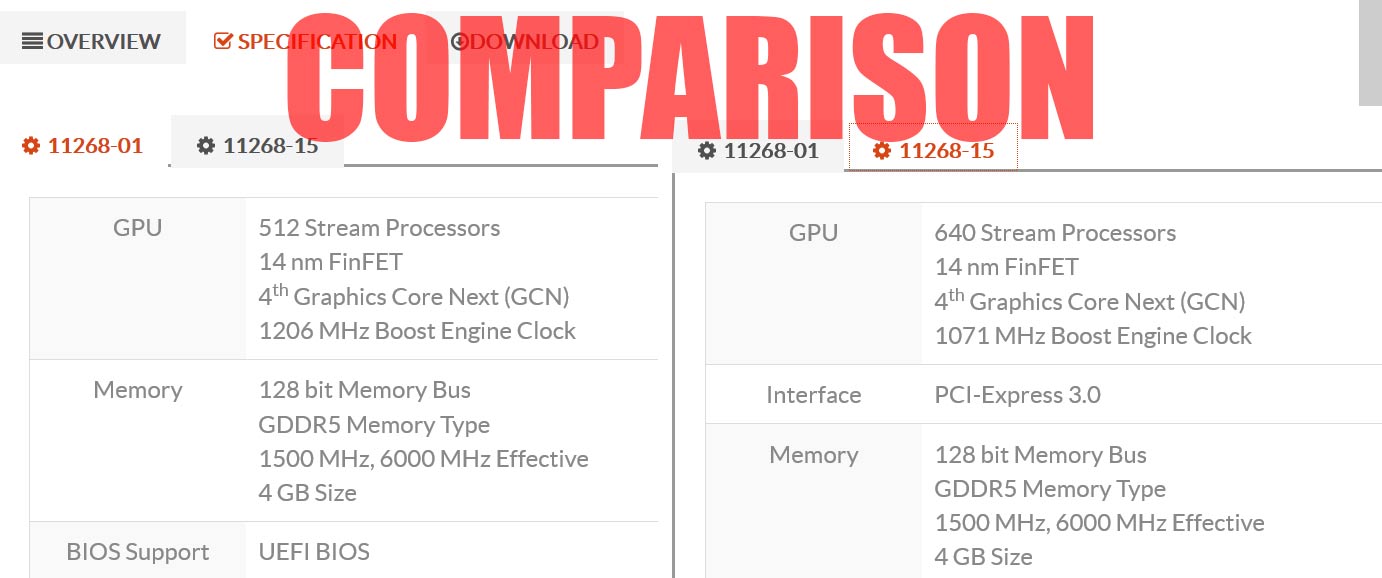 Given that the silicon isn't any more efficient with bandwidth, in extremely bandwidth starved scenarios the additional stream processors wouldn't make any difference at all, but given the lower clock speeds, it's likely the performance between the two variants will be essentially identical at stock.
One area we might see an increase is with tweaking though, given that a larger number of Stream Processors scales better with overclocking that fewer. Of course, it is only powered using the PCIE slot, and pulls 'just' 65W, but it should still prove an interesting card.
Just remember, that if you're looking to build a smaller form factor PC and need to purchase a CPU as well, you might be better off looking at the Raven Ridge lineup of APUs, Given the benchmark leaks of the Ryzen 5 2400U, users will be enjoying about RX 550 levels of performance from their APU.
Thanks TechPowerUp
Other Articles You Might Like