We are pretty much expecting someone over at Crystal Dynamics or Square Enix to announce Shadow of the Tomb Raider later on this year, but we have had yet another leak for the game.
You may remember that previously, we saw leaks on Shadow of the Tomb Raider surface from the Montreal subway. This time, it's early logos and sketches from Takeoff Creative, who have done promotional material for Square Enix in the past.
These images appeared on their website (which has unsurprisingly been pulled down, but you can find a cached version here), and it reads: "Through sketches and renders, we explored varying concepts for the Shadow of the Tomb Raider logo and key art. This process consisted of using the different pillars of the game as inspiration to accurately portray the brand. "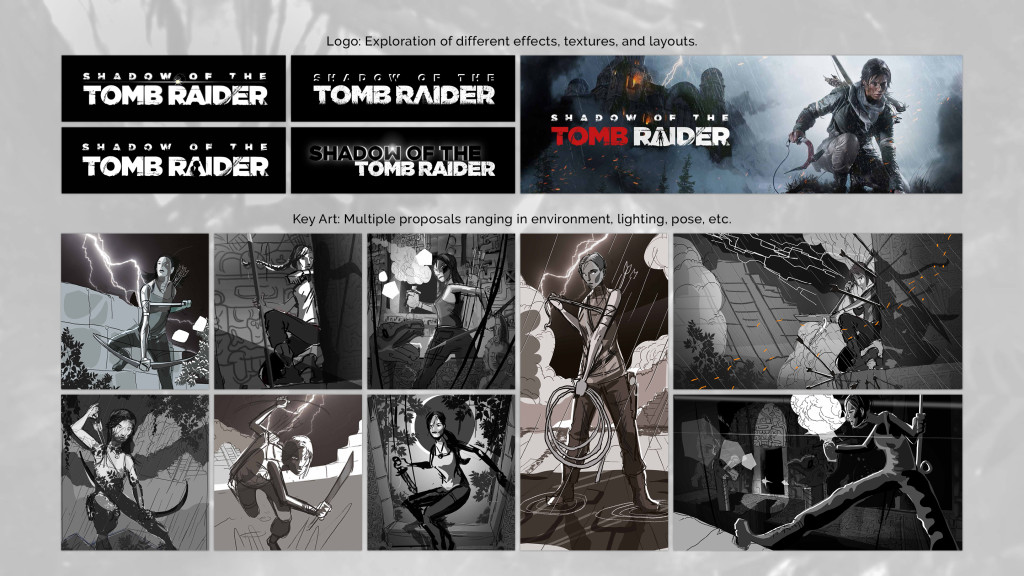 A few interesting details can be gleaned from the art. Namely, that Lara seems to have a few new weapons this time around; a machete, spear and sword. A few of the panels also seem to show Egyptian heiroglyphics, which may point to the game's setting. Of course, none of this should be taken as gospel as to what will be in the final game, but I for one am definitely interested in the idea of exploring some pyramids Tomb Raider style.
Other Articles You Might Like