In the twilight months of 2017, Intel released their own internal benchmarks pitting a variety of their own line of Xeon processors up against EPYC, and during this time the company announced a new Xeon Scalable Platform using the Skylake-D architecture.
Intel have opted to now reveal the pricing and specs several processors based on this new line. For a bit of history, the older generation of Xeon-D were based on standard Broadwell cores, and there was little distinction between the mainstream core architecture (which you'd find in your home desktop) to the enterprise solutions you'd find in server farms.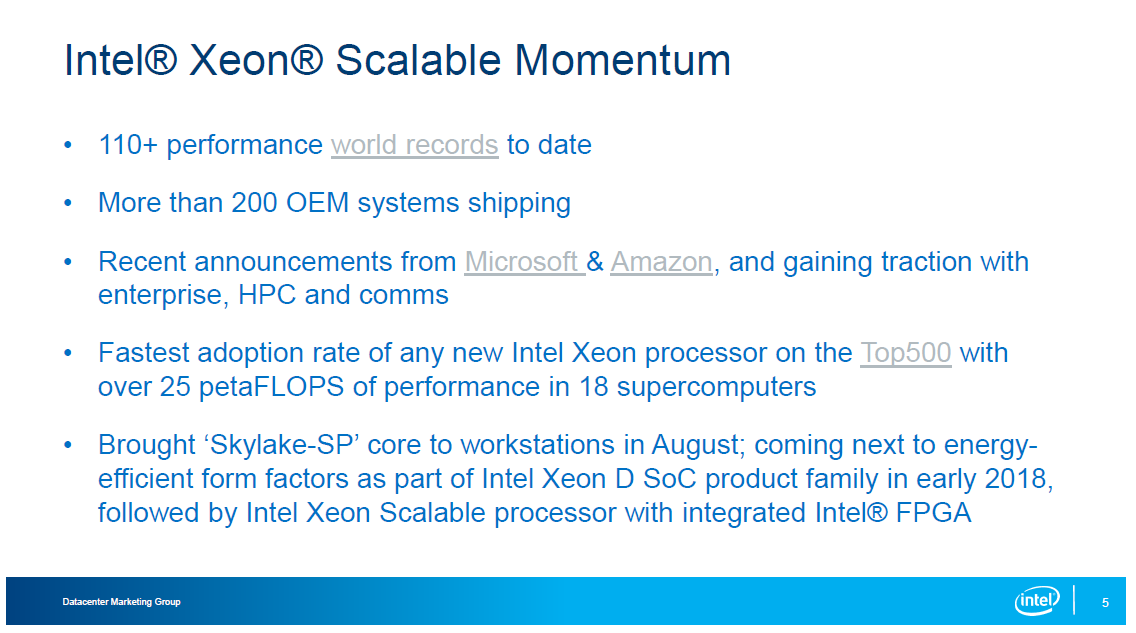 Intel changed this around with Skylake, and separated them into two distinctive versions. The first being the Skylake-S variant, which is for mainstream use, employing a standard ring bus design and a standard and known cache hierarchy between the different CPU caches.
The second is Skylake-SP, which relies on Intel's mesh technology to connect the various cores together. The Level 2 cache is increased in size, while the Level 3 cache sees a shrink and becomes more a victim cache. The Level 2 cache is now up to 1MB per core, up from 'just' 256KB per core of Skylake-S, and in theory this drastically reduces the chances of a cache miss, and a nice increase in IPC. Given larger databases in particular thrash Level 2 caches, it's a good change from Intel.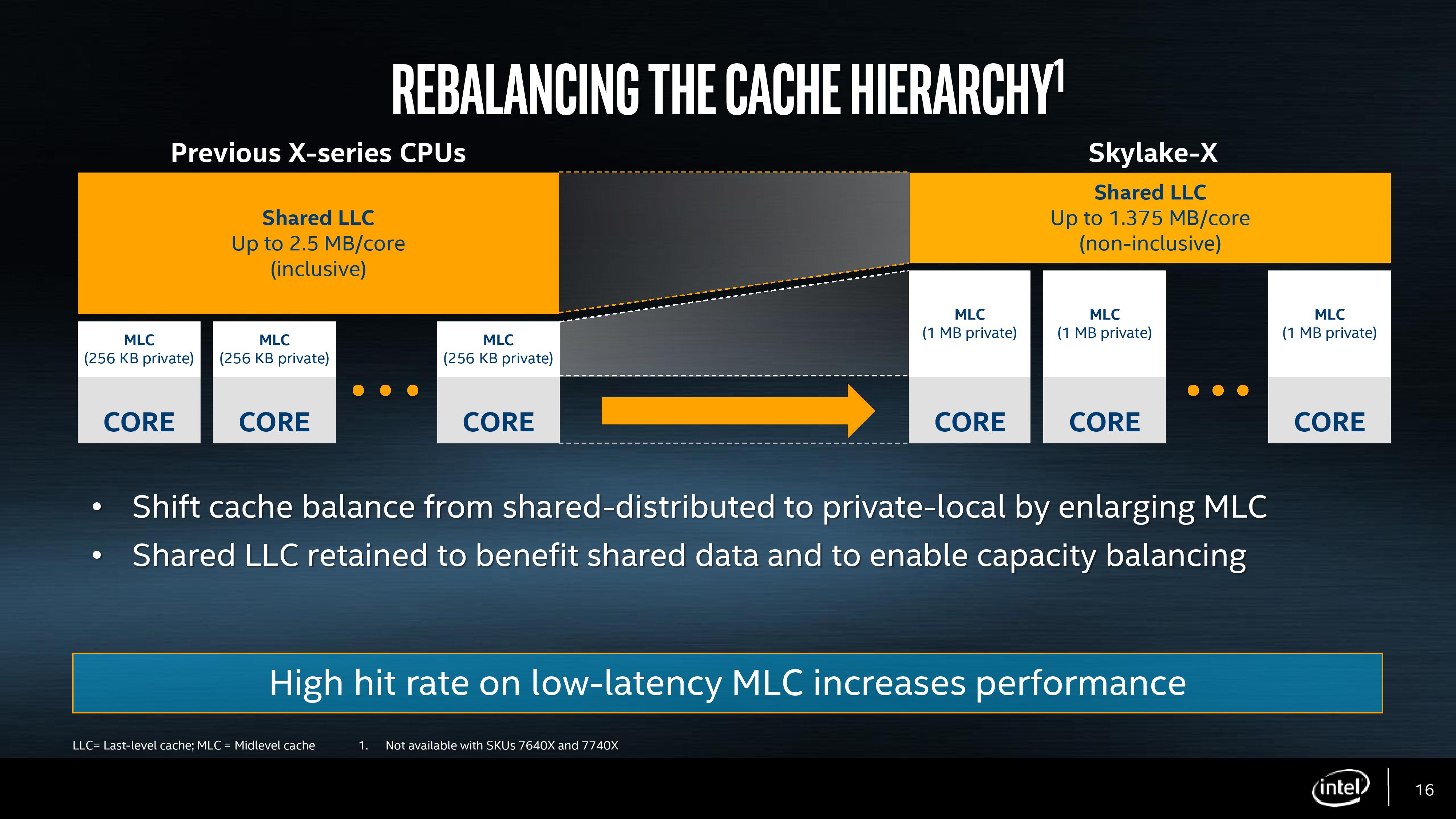 Another change with Skylake-SP is an AVX-512 unit, and despite Broadwell using a 14nm process and Skylake-SP being built upon a 14nm+ process, the Skylake-SP cores will be larger than Broadwell. The AVX-512 unit alone eats up about 20 percent of the size each of each core.
So let's go through the different SKUs Intel have revealed here – and we might as well start out with the top dog, the Xeon D-2191. The CPU is an 18 core and 36 thread (thanks to HyperThreading) processor, with a base clock of 1.6 GHz and a rather impressive 24.75 MB Level 3 cache and an equally impressive price tag of $2406 US dollars.

While we have TDP information (86W), there's precious little details on additional features or memory support, meaning a direct apples to apples comparison is a little tricky. To put that into some context, the previous generation's Broadwell powered the Xeon D-1571 and it ran with 16-cores and a base clock of 1.3GHz, and a TDP of of just 45W. So what's going on here? Well, there is a 300 MHz clock speed to account for, 2 additional cores… but a large percent of that power is likely being gobbled up by the AVX-512 units.
Down the list we have the Xeon D-2161I, a 12 core / 24 thread affair, with a base clock of 2.20 GHz, 16.5 MB L3 cache and operating at a TDP of 90W, and finally the price of 'just' $962 USD.
The last of these 3 new SKUs is the D-2141I, with only eight cores, its the baby of the three, and its 16 threads will chug along at a base frequency of 2.2 GHz, and operates at 65W.
AMD and Intel will certainly be in fierce competition with each other over the next one to two years, with confirmation that we'll also be seeing "StarShip" from AMD appear at some point soon. AMD's StarShip is a processor with 48 Zen cores and a staggering 96-threads, although other details aren't so well known at the moment.
Other Articles You Might Like