Valve has taken another step closer to a more classic design seen in the leaked image of a possible re-design for the Steam Controller.
In the latest mock-up we can see that the 4 symmetrical button layout has been replaced for a traditional analogue stick on the left, bringing it more in line for use as a traditional controller.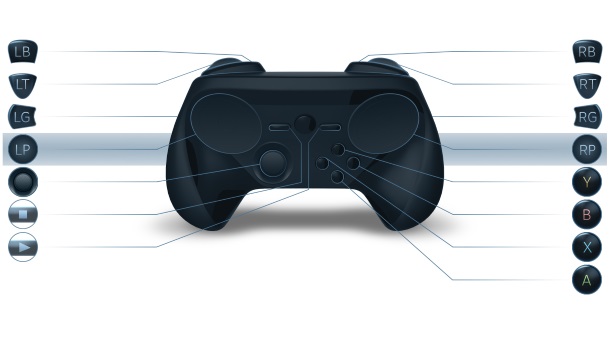 Valve has stuck with their two "owl eyes" haptic-feedback track-pads, but looks as if they are sacrificing previous iterations to give a more natural/preferable layout. We all know that movement with a thumb stick is a very easy movement to rotate and move, and I am glad Valve has seen its uses. If it's not broken, don't fix it!
One trade-off though is the d-pad, to sacrifice room for their track-pads, Valve do not have a lot of room to play with and it seems they have favored the thumb stick to the d-pad, which will not go down well with fans of fighting games.
We saw previously in Valves first mock up, a touch screen from the center of the controller which was later removed and replaced for a new button layout. Now we see that Valve is really trying different methods of the Steam controller for the final version to be something that everyone will like.
Valve were expecting to release this year but have pushed release to 2015 onwards due to constant changes.
Other Articles You Might Like