The price of SSDs has fallen substantially the past year thanks to an oversupply of NAND in the market. This is bad news for the companies manufacturing NAND, but amazing news for gamers or general users on a budget. The TeamGroup L5 Lite 3D 480GB drive is currently available for around 50 USD online, and we were eager to take a look at the SSD for that price.
The packaging of the TeamGroup L5 Lite 3D 480GB isn't anything special, a basic plastic clamshell with no screws or enclosure, and the software is available on the website. The SSD is exactly what you'd expect from a 2.5-inch drive, with a single SATA data port and a single power connector on the rear of the device.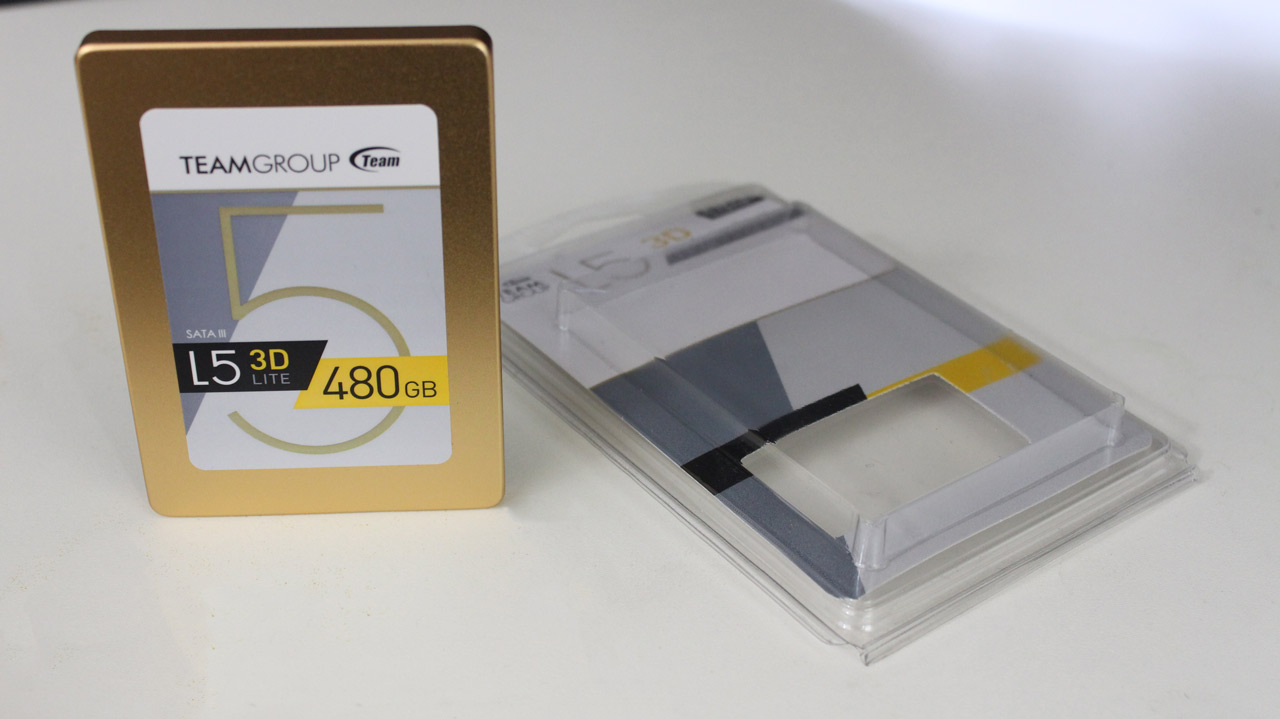 The slightly off gold plastic has a sticker which tells you the brand, model and the capacity of the drive, and a few more technical details are plastered on a second sticker at the rear. I'm sure some folks who have clear cases and really a stickler for color schemes might dislike the choice of coloring of the drive, but you can always tuck it out the way if it really bothers you (it doesn't mean truthfully).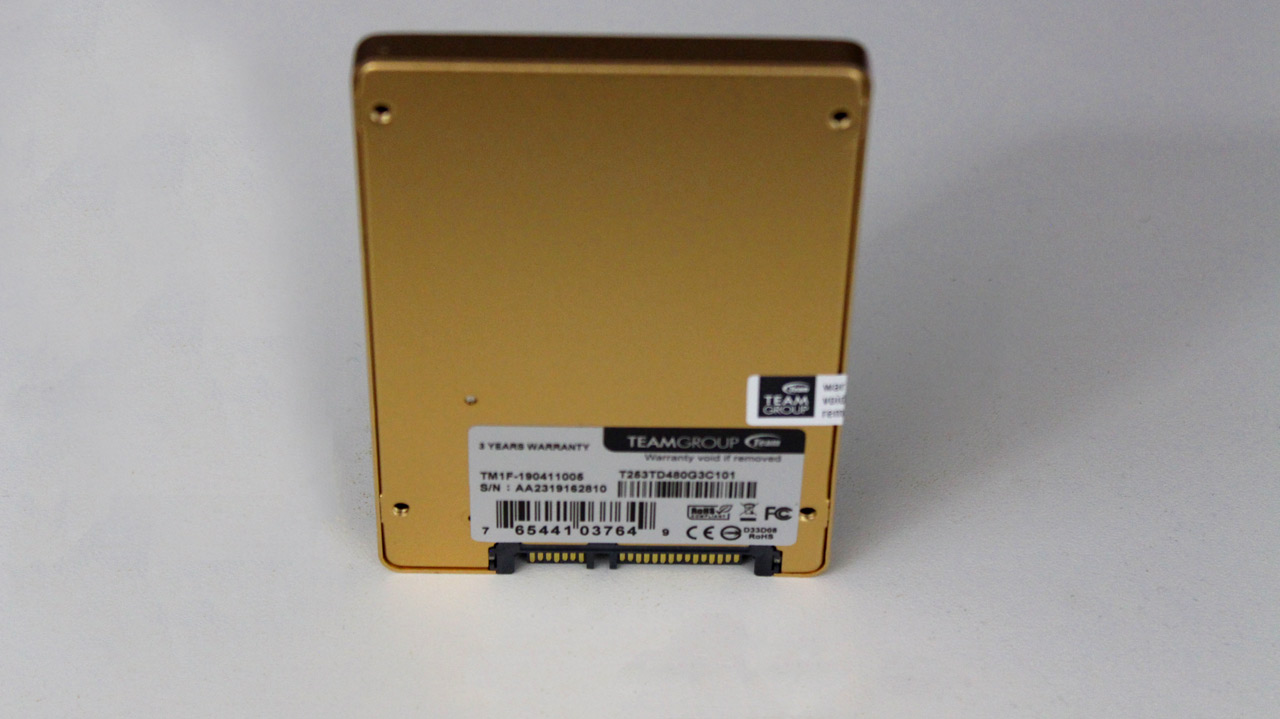 This specific drive is rated at just 470MB/s for read performance, and the write performance of the TeamGroup L5 Lite 3D is 420MB/s for write on the 480GB model we're using and a million hour MTBF. Honestly, these figures (as we'll find out) are pretty conservative compared to real-world benchmarks.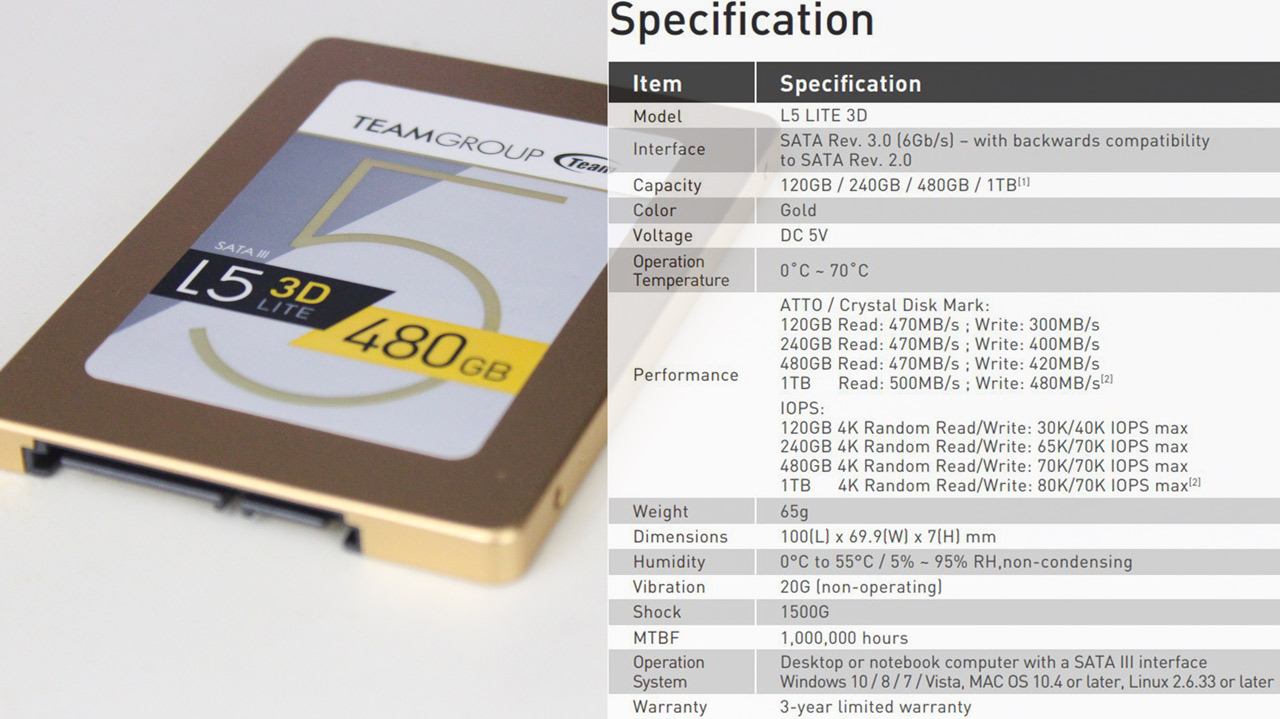 TeamGroup have ensured the drive also supports TRIM and SMART technology, which isn't anything uncommon with more modern SSDs, but it's nice the L5 Lite 3D doesn't cut corners I suppose.
So let's take a look at the benchmarks for the TeamGroup L5 Lite 3D!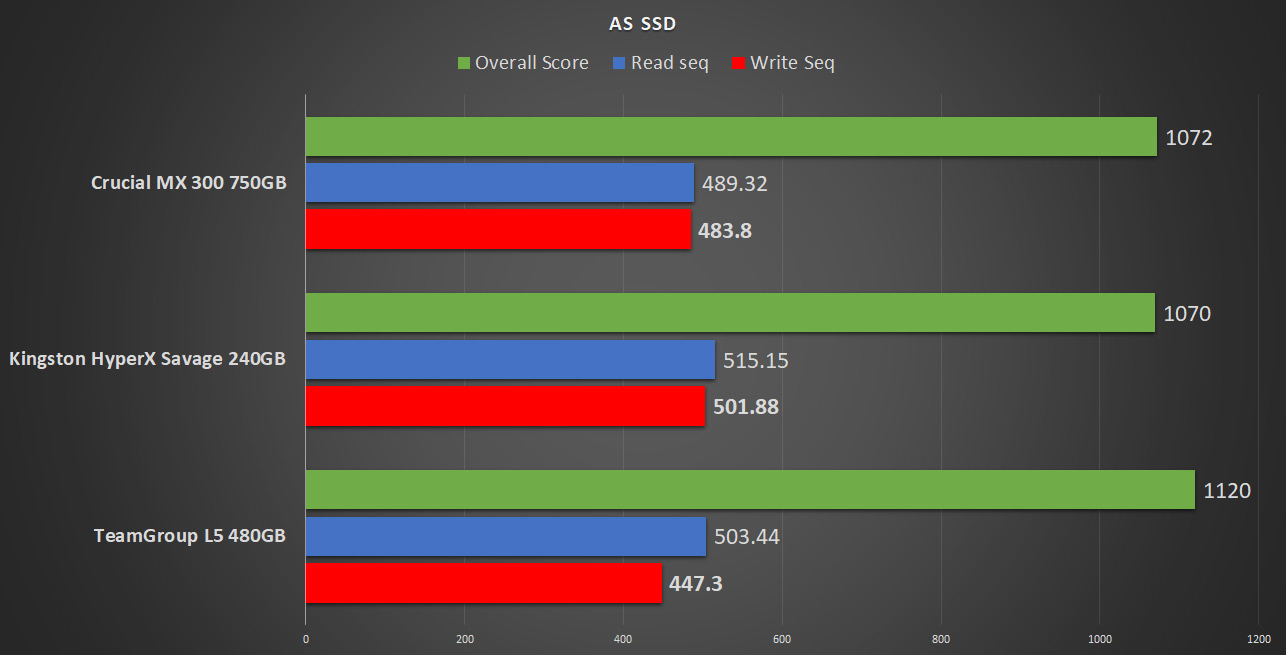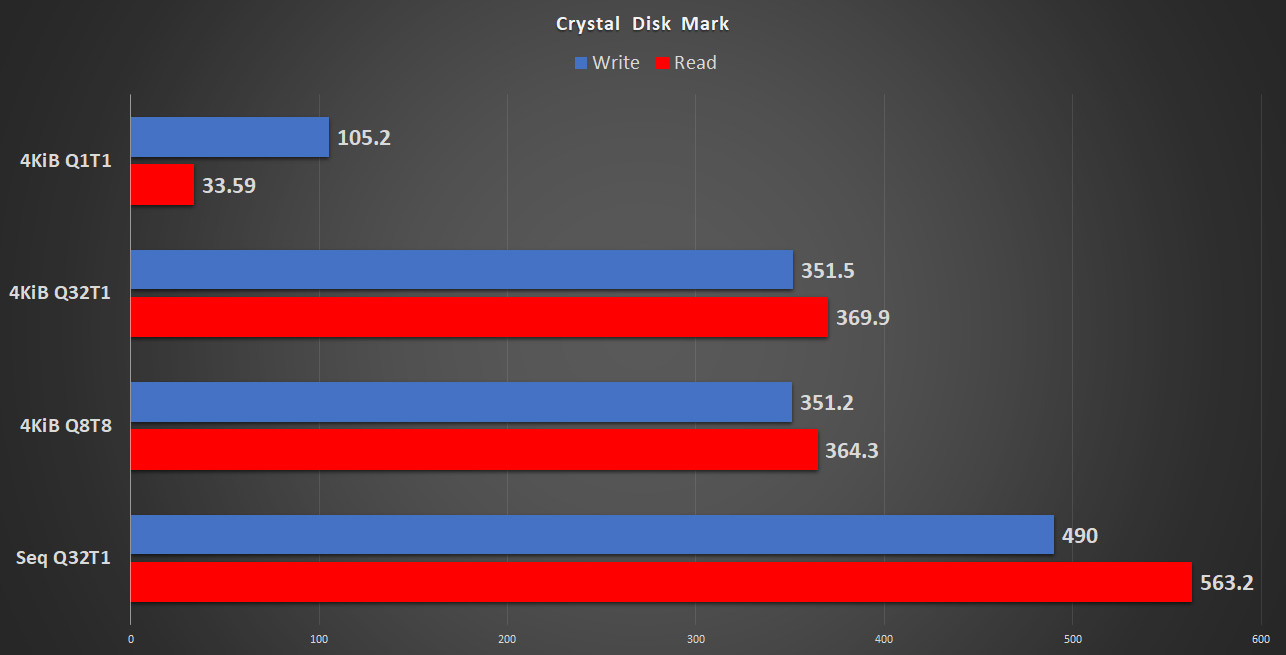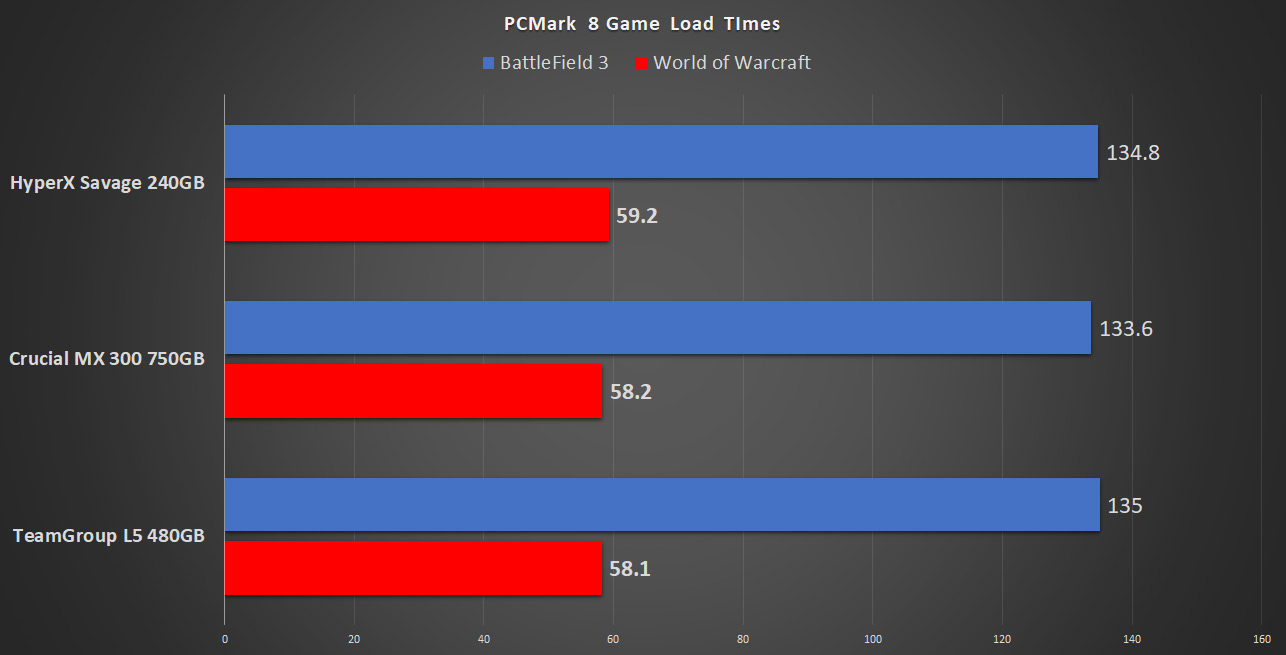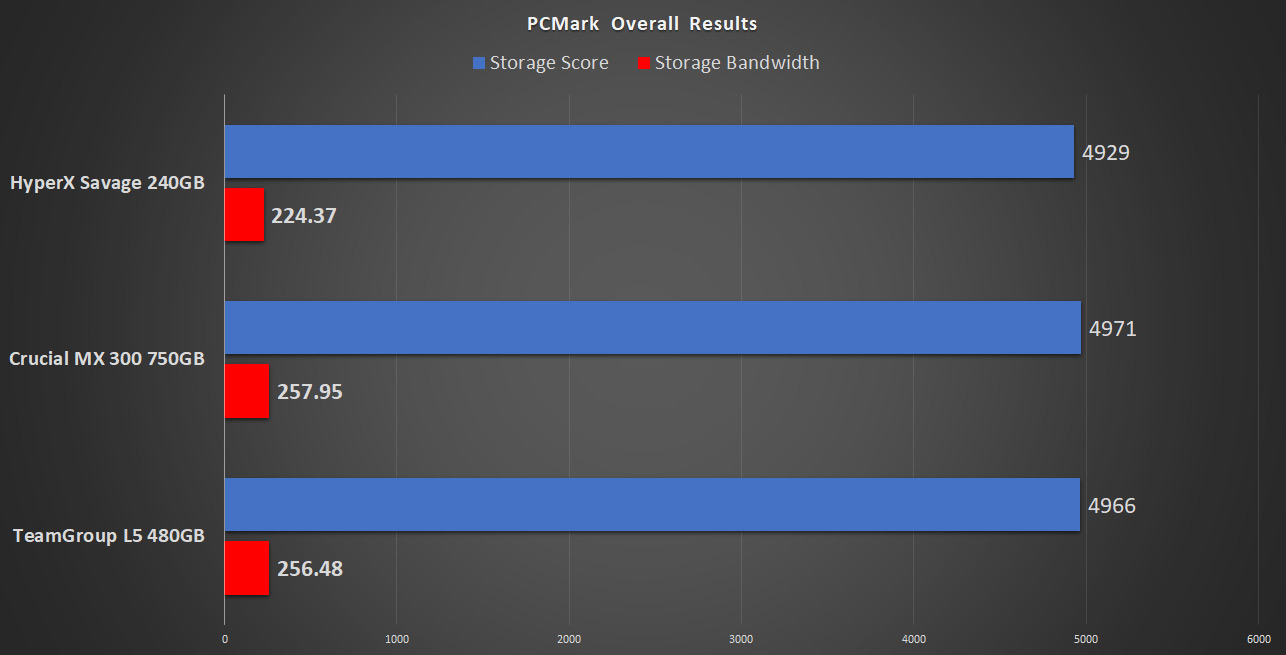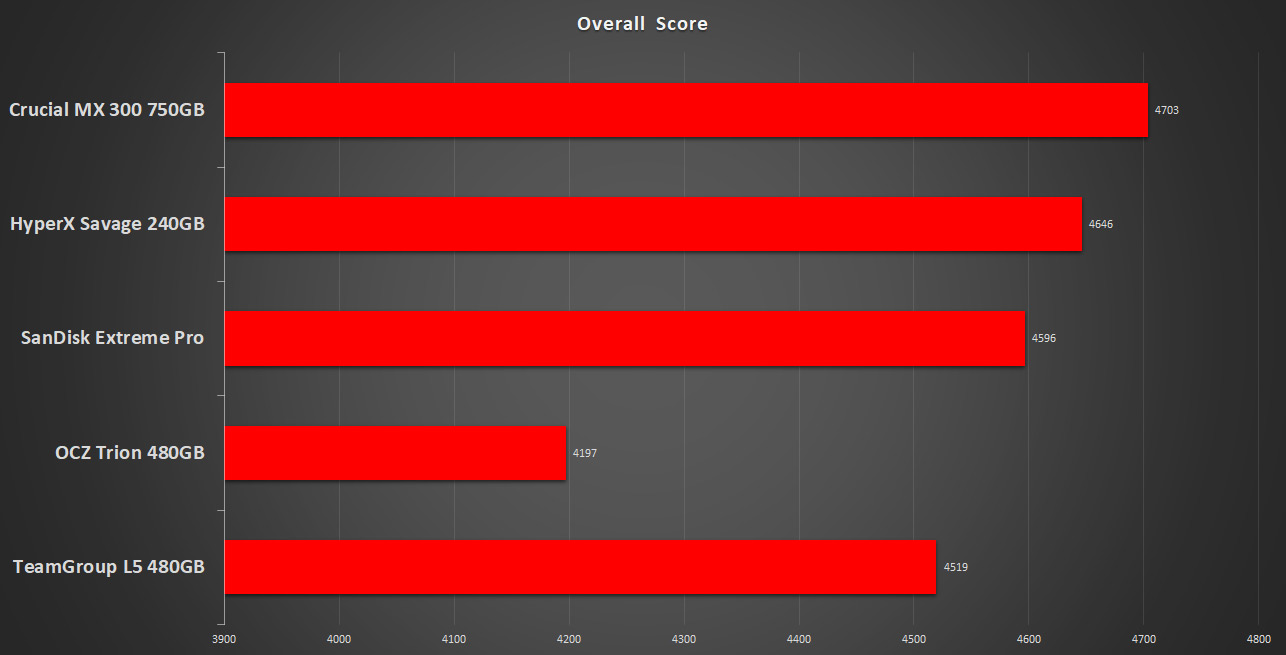 So there we have it then – the TeamGroup drive performs very impressive, essentially trading blows with the other SSDs in the benchmark suite, but overall keeping up rather well.
After several days of general testing for gaming and copying data to and from the SSD  (larger video files, smaller image files and of course game installs) we had no stability issues and no problems – which is good and to be expected.
This is definitely a 'no frills' piece of hardware. TeamGroup didn't bundle the L5 Lite 3D SSD with codes for disk cloning software like Crucial packs does with its SSDs for example, but there are lots of free alternatives software out there which does a more than good enough job.
https://www.youtube.com/watch?v=SaGzENEBHLE
TeamGroup's L5 Lite 3D 480GB is great as a secondary drive for games, while you use an NVMe drive for your OS and other important applications. If you're a power user, it makes a compelling case for itself housing the images of Virtual Machines, which can be handy for test environments too if you don't quite need the performance of the NVMe interface.
The SSD performs well enough that gamer's on budgets can use TeamGroups drive as their only SSD to house both windows as a smattering of their fav games and applications, then expand to more drives later on.
In conclusion – the TeamGroup L5 Lite 3D 480GB drive can't take the crown for being the fastest drive we've tested and lacked the software bundle of some of its competitors. But as a no-frills piece of hardware that – for once, exceeds its stated specifications, you can't really complain.
Other Articles You Might Like