The Radeon 300 series has left gamer's rather frustrated waiting for its arrival – we certainly know that it's close, but we've precious few details to actually go on. Below, we can allegedly see the Radeon R9 390 (or possibly a 380) in all of its glory.
Unfortunately, there's little in the way of specifications – but we can make a few generation observations. The Radeon R9 300 card is indeed manufactured by AMD's long term board partner, XFX and will demand both a six and an eight pin power connector (so, two connectors which is pretty business as usual for a card in this range), and we can likely guess that it supports XDMA CrossFire, because there's no CrossFire connectors.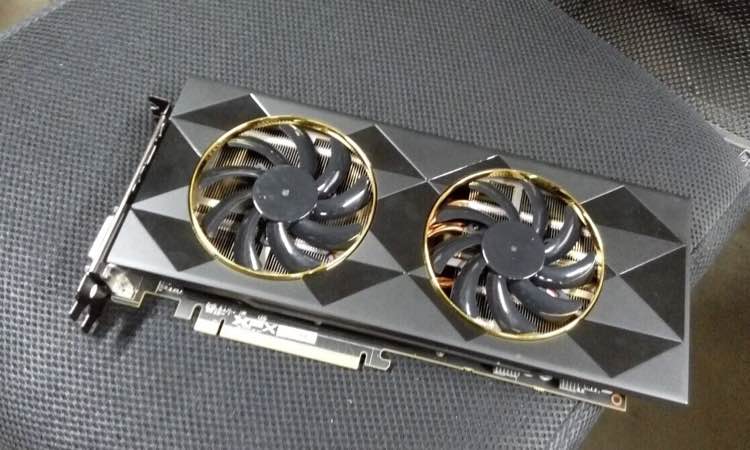 While the PCB looks pretty damn close to the R9 290 series, the cooler has certainly undergone a few changes. The twin fans are positioned over two set of fin arrays to help pull the heat from the GPU's components, and you'll easily spot the diamond shape texture on the card.
It's a guess of how much power the GPU uses, or what it's performance or memory configurations will be like. We of course 'know' according to rumors that the R9 390X features HBM (High Bandwidth Memory) of two configurations – both 4 and 8GB. But less is known about the shader configurations or memory configurations of the other cards in the 300 series range.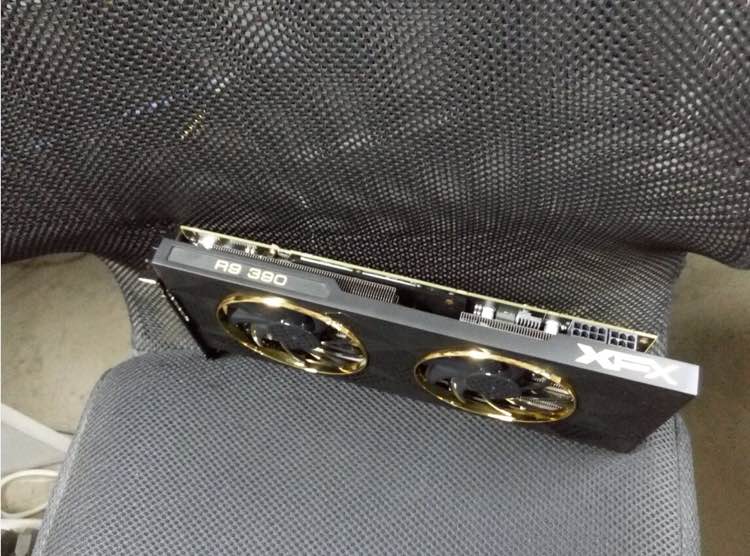 The fact we're seeing a card actually pictured is likely a good sign – but remember, the PCB could well be from anything. If it's still being tested or mocked up for all we know the cooler could be from say the 390 but being used on the 380 or even 370 (depending on the boards configuration).
We have also seen previous rumors that the 'smaller' brother of the 390, the R9 370 will likely be released on April 20, 2015. This leak was also an XFX model – but once again, take with a pinch of salt until we hear official confirmation.
Until then, start your guessing folks – it won't be long now!
Thanks WCCFTEch
Other Articles You Might Like