The first and second generation of Threadripper products was pretty easy to explain as a concept, it was AMD's entry into the HEDT market, designed for content creators and power users who required more IO and processor cores than even the Ryzen 1800X or 2700X was capable of delivering.
With the next-generation ThreadRipper, things are a bit different because Matisse (Ryzen 3000) and the AM4 platform has increased the core count to 16 with the Ryzen 9 3950X (which launches next month).
Before the launch of Ryzen 3000, you might recall several sources gave us the release date for the processors (we were the originators of the July 7th release date) and much of the AM4 and X570 info. We also were told the core count was 16 too – but was told that this was causing marketing departments of AMD to scratch their heads.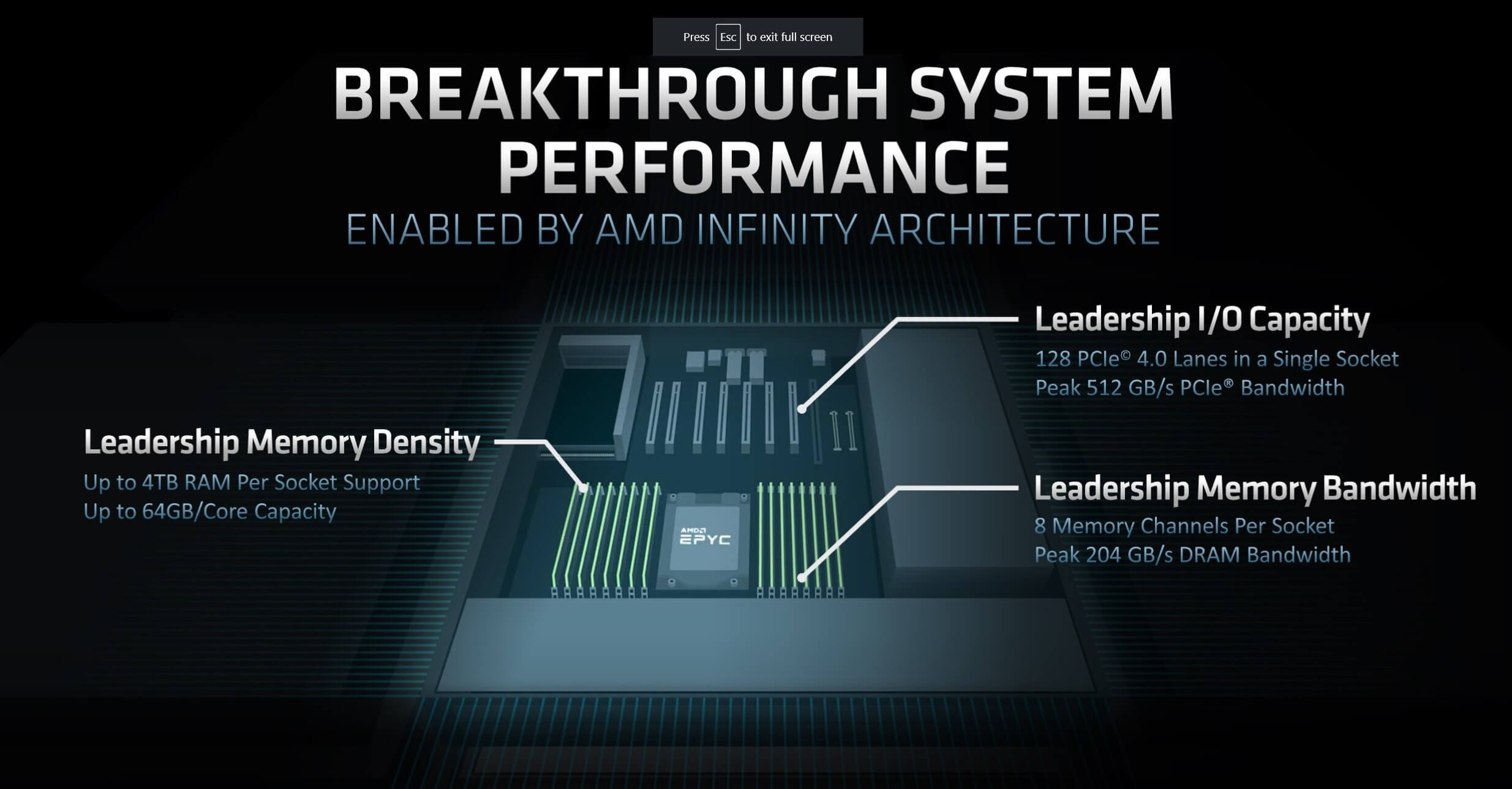 The crux of the problem was that 16-cores cores for the mainstream are… well… a lot. For a lot of usage scenarios, 16 cores is more than sufficient. Adobe Premiere, image editing, most development… while certainly more cores are better, for the 'average' usage case, 16 cores with decent IPC and clock speed should be sufficient.
Marketing the AM4 platform, therefore, became about as difficult as marketing the benefits of a bottle of water to someone lost in the desert. The challenge became the ThreadRipper platform and how AMD draw the marketing (and product) line between it and AM4.
Well, recently on the USB.org website there was an interesting update – in the AMD 2019 Premium Chipset entry there were a few interesting changes compared to when I last looked (which at the time was about a week and a half ago, but now closer to two weeks). "Model Number: Superset, X570, TRX40, WRX80, TRX80"

The TRX 40 and TRX80 are the interesting ones because it would appear that would be ThreadRipper, and the WRX80 would likely indicate Eypc (which we know has 8 memory channels). I make a prediction in a video that there will be two lines of ThreadRipper then, one which would be 4 memory channels and another which would be 8.
I guessed that this would be segmented further by a potentially different socket (possibly physically different), but also it would potentially have different core counts too. For example, the 4 channel TRX40 would be up to 32 cores, while the TRX80 chipset would go up to 64 cores.
Leaker 'Zoo' on the infamous ChipHell has leaked that there will be two ThreadRipper product lines. The first product line will see a launch this year, but the 'professional' line (for workstations) will launch next year. What isn't clear yet is how the core count differs between the professional and mainstream line of ThreadRipper.

Recently there was also a benchmark leaked for a 32-core engineering sample ThreadRipper 3000 series SKU too. It's probable (and this is a pure guess based on what we can see in the benchmark) that Sharktooth (the ThreadRipper 3000 benchmark) is for the more mainstream / prosumer Threadripper SKUs.
CastlePeak seems to be the name of the ThreadRipper 3000 platform generically, but SharkTooth possibly refers to the more prosumer focused variant, with a different unknown codename for the Workstation/professional line that is due to launch next year.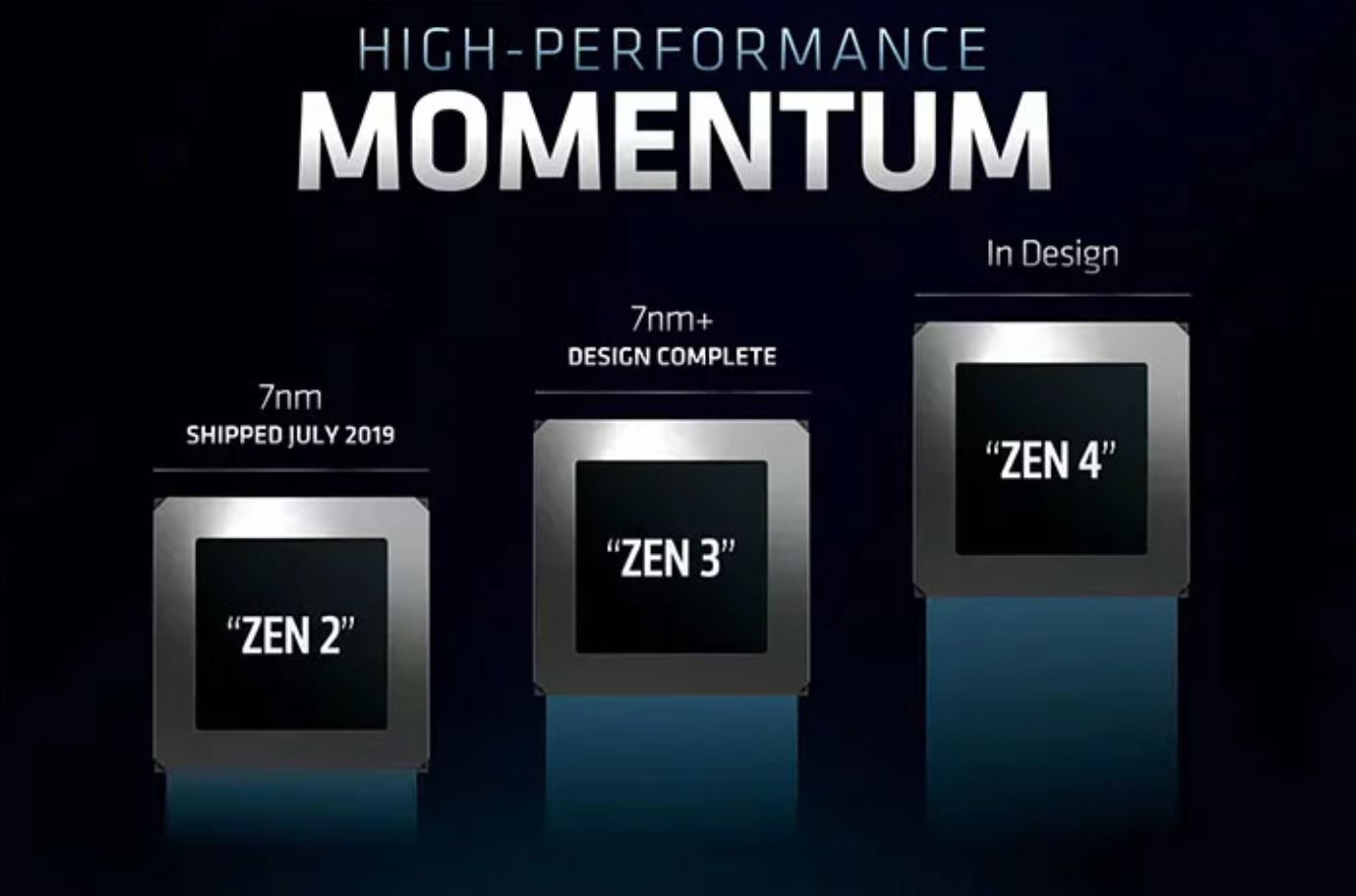 We also know from AMD's own processor roadmaps that Zen 3 is currently coming along very nicely, as the design has been finished and engineering sample processors are being created.
But according to Chiphell, the processors are now capable of running Windows without crashes or issues, but the processors' performance isn't known over Zen 2 (to be clear here, I mean IPC gains from one generation to the next). What is confirmed though is that Zen 3 already seems to be running at a higher clock frequency compared to the second generation of Zen.
Zen 3 processors are expected to launch next year.
Other Articles You Might Like