Windows 9 images have leaked into the wild – breaking a few NDA's in the process. For those user's who're put off by the Metro design of Windows 8 and longed for the simpler days of W7, you'll likely be quite happy with Microsoft's efforts for Windows 9.
Microsoft have rolled out a technical preview build of their latest OS to a limited number of enterprise clients. This makes sense – enterprise clients need to test things out on a large scale. They need to make certain their own in-house applications are compatible with a new OS, and that it's robust. It also affords Microsoft a large selection of beta testers who know what they're doing to help Microsoft out iron bugs. Much better than a more public release, which would perhaps receive a harshly judged reception if something is wrong with the build.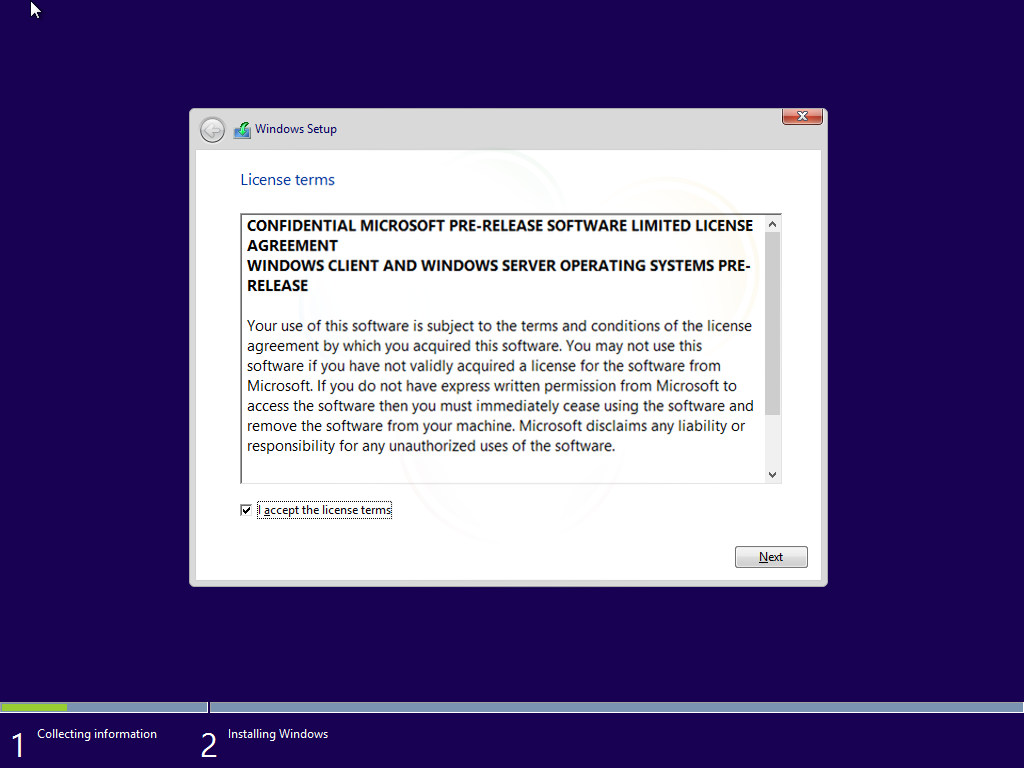 One of these enterprises has leaked screenshots to WinFuture and ComputerBase, which are two German tech websites. Opps.
You'll immediately notice there's no real sense touch was integrated in Windows 9 with these screenshots – and that's because it's running on a more traditional desktop. Windows 8.1's update helped somewhat, but honestly Metro never felt right on desktop. If you've had the misfortune of administrating a server version of Windows on a low resolution and attempting to navigate the various server configurations you'll appreciate that comment all the more. Microsoft have made good on their promise, and the UI will instead configure itself around the type of device and display you've got.
There are several key factors you can see right on the desktop. There's a start menu (yay!) and a search button snuggled up closely to it, while the Multi-Desktop bottom makes for a cozy threesome at the bottom of the taskbar. The taskbar does feature transparency. Personally I'm hopeful that Aero makes a full comeback – but that's unlikely. Microsoft originally removed it to take up less resources – therefore reducing power drain. Personally I think it should be left to user preference. I miss my Aero!
It goes without saying that the familiar Recycle Bin takes its usual spot at the top left of the image. Or for us powers users – we'll just press Shift+Del.
Internet Explorer is pinned to the desktop,  and you see a variety of new and old PC settings making an appearance. There's just a hint of the Metro UI left in the images, but it's a far cry from Windows 8. W9 is coming on quite nicely, if I do say so myself.
While it'd be unfair to call this a revolution of Windows, it is a nice improvement over Windows 8 – and with luck might be free for Windows 7 / 8 users if previous rumors turn out to be true. I do wonder what's going on with Midori, the so called non Windows based OS that Microsoft are working on.
Other Articles You Might Like