Console wars are certainly nothing new in the video games industry, and perhaps were their fiercest during the 16-bit era when Sega and Nintendo actively targeted each other in campaign advertising, merchandise, franchise and exclusives. But Xbox head Phil Spencer believes that the console wars are a 'negative thing for the industry', despite Microsoft's more aggressive advertising campaigns for the Xbox One S.
Much of the heart of the Xbox One S' recent advertising campaign revolves around the consoles inclusion of a 4K UHD Blu-Ray drive, which as many of you are likely aware isn't present in either the PlayStation 4, the PS4 Slim or the soon to be released PlayStation 4 Pro (the artist formally known as the 'Neo').
But Phil Spencer doesn't believe that advertising an advantage the Xbox One S has over its rivals is unfair or aggressive, but instead 'fair game'. ""I think us stating a feature that we have in our box that we think is an important selling feature of our box is completely within fair game," Said Mr Spencer in an interview with GameSpot.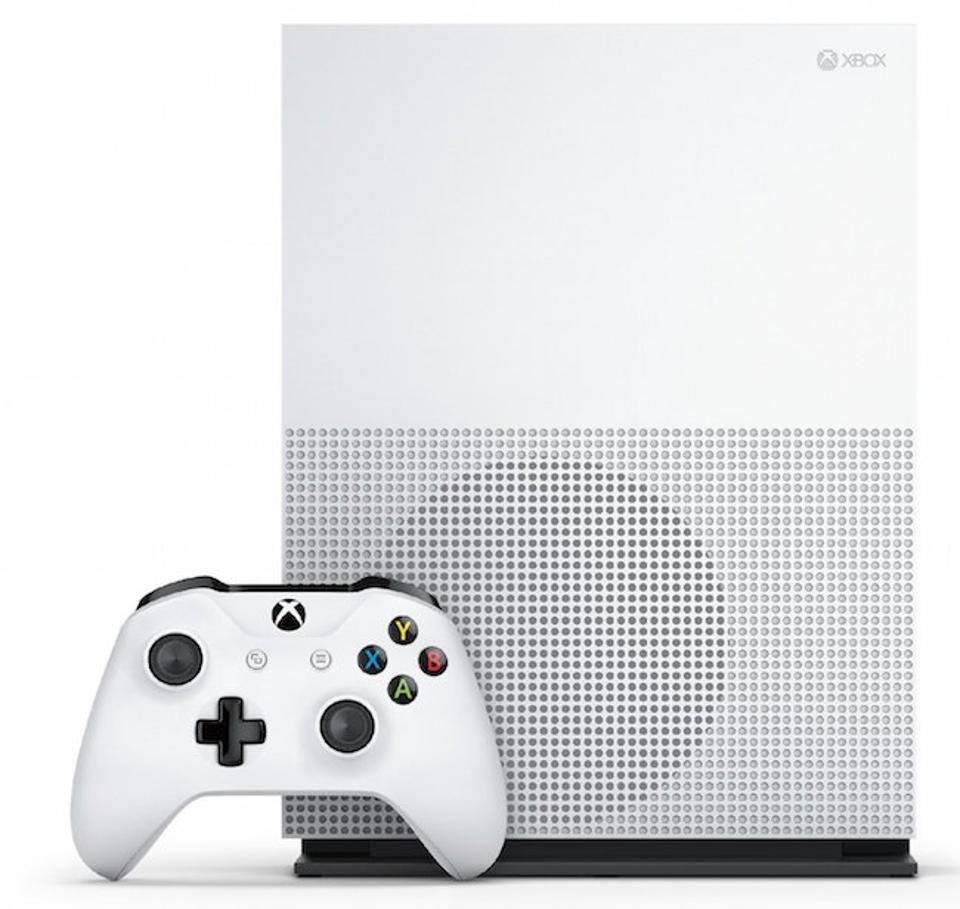 "It is a feature of our box and for somebody to look and say that talking about the features that you decide," he continues. "I mean, we made a bet on a 4K Blu-ray disc, and they didn't. And I'm not saying they made the wrong decision and we made the right decision, but if somebody wants a 4K UHD Blu-ray drive we have a console that has one, then we're going to make sure that people know that. And if people say that that's console wars, I think they're wrong."
From a personal standpoint, it's hard to argue that Phil Spencer is wrong, after all, it's a companies job to market a product. Sony pushed the PlayStation 4's performance advantage over the Xbox One, particularly in the first year of the systems life (routinely describing it as the most powerful console available), and they were right to do so – it was an advantage they could offer over their competitor.
4K streaming & Blu-Ray ✅
HDR gaming ✅
Greatest games ✅
40% smaller ✅
Xbox One S from $299: https://t.co/GzguOUfMeV pic.twitter.com/vWb6r1x9PD

— Xbox (@Xbox) September 7, 2016
But, with that said Phil Spencer does believe in respect between both the companies themselves (Sony, Microsoft and naturally Nintendo), along with the groups of fans. "…I will always be respectful of my friends at the other platform-holders; Nintendo, Sony. I have a lot of friends at Sony and Nintendo and both those companies are doing their best to deliver products based on their vision and I respect that… You won't see me bad-mouth what the other platforms are doing, but I am proud of the product decisions that we make and I think that we should be able to talk about it."
"I would have PlayStation fans tweet me, happy that ReCore wasn't getting great review scores from some outlets. I just thought it was such a negative thing for our industry for somebody to be gleeful that somebody gave a game a review that was lower than what the team expected."
From a personal standpoint, I believe that you should of course support your chosen platform, but also be happy that it has competitors which are also doing well. Good competition pushes innovation, keeps prices down and generally means we as customers get better products. A larger number of gamer's and a greater amount of choice for us as customers is always a good thing, right?
Other Articles You Might Like