There's been a lot of excitement over DirectX 12 since it was announced last year, but since the Windows 10 event a few days ago, the internet has gone crazy. In this article we'll cover a few of the smaller, and yet very interesting bits of DirectX 12 news for both PC and Xbox One gamer's.
We'll start things out on the Xbox One side of the fence, and begin with a reply Tweet Xbox division head Phil Spencer provided to a user who'd asked about the X1 and DX12, "We knew what DX12 was doing when we built Xbox One," Says Spencer.
It's quite an interesting statement, as it's backed up by Microsoft's Aaron Greenberg, who was asked if DX12 would benefit either the PC or the Xbox One more. Aaron offered the reply, "Both, but devs have to make use of it."
Of course, that's the key word – judging from what we know about DX12 right now, it requires a lot more management than let's say, DX11. Because of that, developers may have to work a bit harder to really leverage the power of the lower level API. Naturally, not all developers need to worry about this – let's say you're developing a title like Limbo on the Xbox One. While it does look pretty (in an artistic way), it's visual styling doesn't require it to push millions of polygons on screen and simultaneously worry about ray casting, HBAO and a dozen over tech words. In other words, the developer doesn't need to worry about the low level side of the API too much.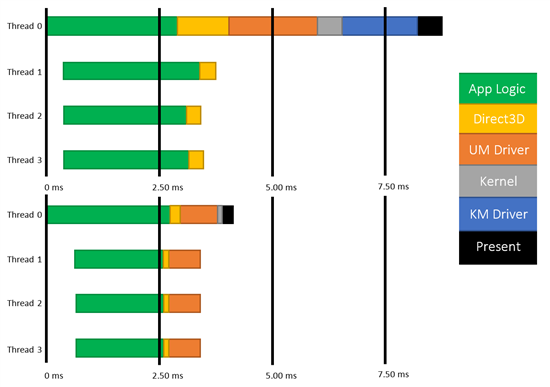 Further more, this also ties into what we've been discussing in our breakdown of the Xbox One's SDK leak (GPU Analysis / General OS, RAM, CPU & Basic Overview). We'd mentioned a few definite customizations of the Xbox One's GPU, including a change in the GPC (Graphics Command Processor). Typically, there's only a single one in systems, but the X1 has two, similar to the PS4. The second is likely used for things such as GUI rendering, but it would appear that the Xbox One's GPC is also capable of some DX12 'stuff' such as Draw Bundles. But, just how far this extends is unknown – particularly considering the core GPU is said to still be DX11.1. I guess we'll just have to speculate for the foreseeable future, but with any luck we'll have more info after GDC 2015.
Moving away from consoles and firmly landing on the PC doorstep, let's talk about what Brad Wardell (CEO of Stardock) has to say about DirectX 12 and Mantle. "Stress Test. DX11 could never handle this," Says Mr. Wardell, followed by "Intel should be very excited about DirectX 12 and Mantle. That screenshot is on a 5960x."
The screen shot in question is running on Intel's 5960X, which has eight CPU cores, and is capable of running Hyper Threading, meaning there's 16 threads available for running games. Think about that just for a moment – think that whatever software Brad Wardell was running, managed to push 16 threads on the CPU to almost 100 percent utilization. That's pretty damn exciting and impressive.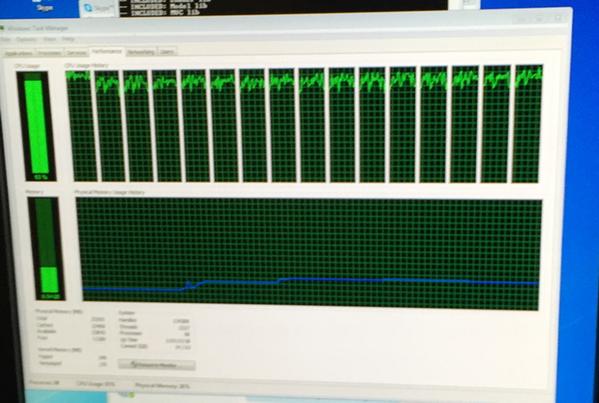 It also shows that the future of PC games will naturally, become increasingly multi threaded. Back ten years or so ago, multi threaded capable games weren't too common, with only a few games (such as Doom 3) really capable of supporting multi threaded (or multi core) processors. Now, it's pretty normal for a game to run across a few CPU cores, but typically rendering only occurs on a single thread at a time – sometimes you'll have rendering switch to multiple cores (possibly deferring it) but DX12 will change this. It allows for all CPU cores available to issue commands to the GPU – increased parallelism,
This is great news for PC gamer's, as theortically it'll increase the amount of objects (and thus detail) available to games developers. We'll have to wait some time until DX12 featured cards are released. While Microsoft have confirmed that Nvidia's Fermi GPU's and above (in other words, the GTX 400 series or higher) and AMD's GCN cards (so, say a 7950 or a R9 290) are fully capable of running DX12, there'll likely be specific features that'll simply not run. We'll have to wait to see what that feature list is. There's also a very good chance we'll see different versions of DX12, such as say DX12.1… after all, DX9 had even up to 9C, and DX11 has DX11.1 and .2,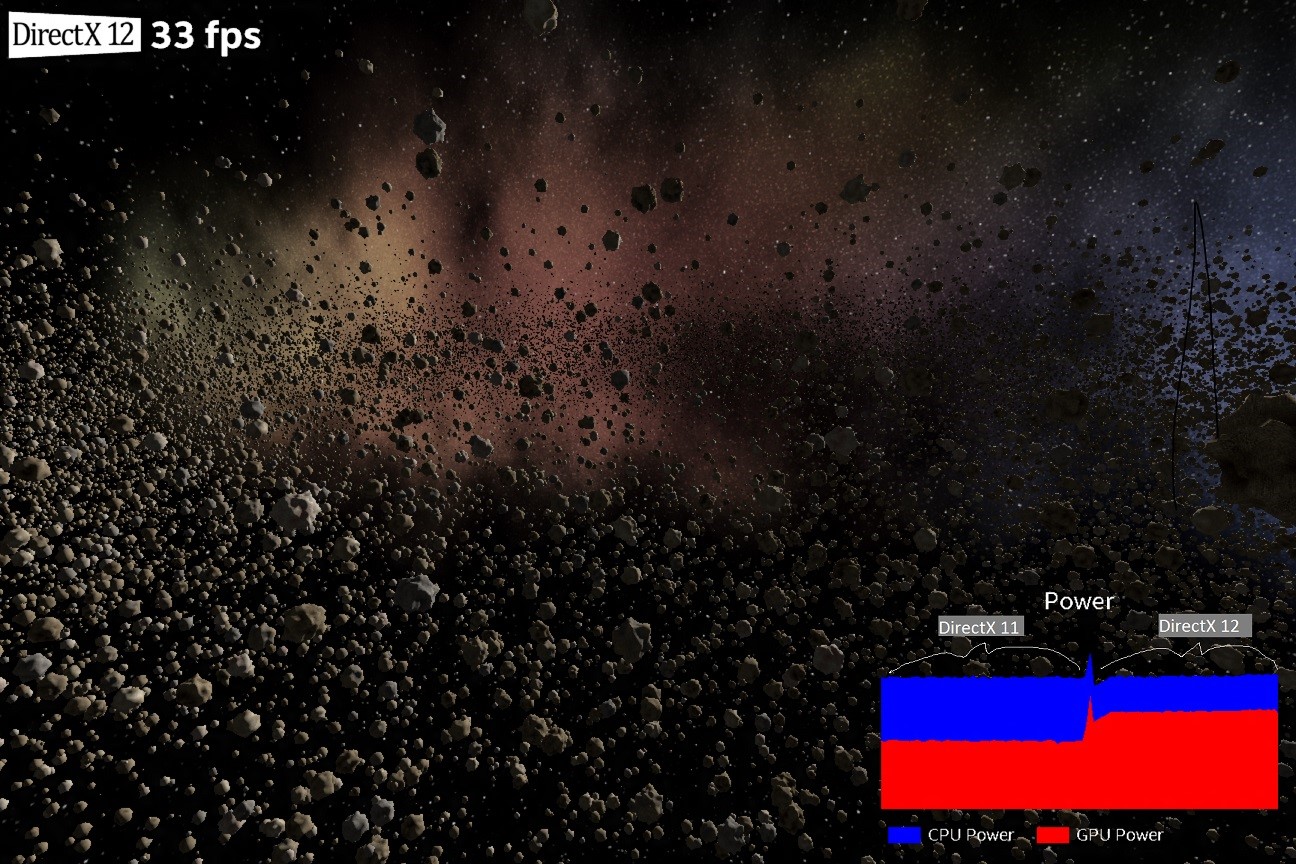 For now, we'll just have to play the waiting game and see how things develop. With news Intel might well be delaying their Skylake CPU architecture until Q3 (exact date unknown) if you've a reasonable CPU, it's probably best to just hold fire and see how things go. If you've say a 2500K, you'll likely be good for the year – and with news AMD are working on their Zen line of X86-64 processors, the next 12 – 18 months will be extremely exciting for PC gaming.
With any luck, we'll get rid of a few of the current constraints developers are working in, and the DX12 and AMD Mantle toolsets will continue to develop and be easier than ever to develop for. After all, as Microsoft found out with the Xbox One's API and SDk, there's not any point having capable hardware, but difficult to use development tools.
Xbox One Built for DX12 | DirectX 12 maxes out 5960X
Intel's 16 thread monster, the 5960X is put to almost 100 percent load with DirectX 12 rendering, and Phil Spencer confirms that they knew what DX12 would be when designing DX12.
Brand:
Microsoft Xbox One, DirectX 12 and PC Gaming
Manufacturer:
Microsoft, Intel, StarDock
Other Articles You Might Like