The evidence is growing that Microsoft are indeed hard at work developing a new, slimmer model of the Xbox One as further job listings have popped up. These job listings further collaborate a number of LinkedIn profiles testifying key employees have worked on numerous iterations of key components inside the Xbox One. These components and key systems range from OS changes to Power Supplies and the systems APU (Accelerated Processing Unit) which was created in collaboration with AMD.
Speaking of the APU, back in November, 2014 we wrote an article which explored the evidence AMD and Microsoft have shrunk the Xbox One's APU (which is the die package holding the Xbox One's CPU, GPU, eSRAM – among other things). Supposing the rumor is true, this die shrink would push the Xbox One's APU from the tried and trusty 28nm process down to 20nm.
While the information from the LinkedIn profile of Daniel McConnell (who serves as AMD's Senior Manager of SOCs), it originally read: ""first APU for Microsoft's XBOX One Game Console in 28nm technology and a cost-reduced derivative in 20nm technology."
A recent job listing for a Senior Electrical Engineer has popped up on Microsoft's own official web page, which calls for the successful candidate to "demonstrate a solid understanding of core engineering principles, analytical process, disciplined methodology, superior problem-solving skills, and a passion for developing technologies and products with a broad scope of impact. A breadth of experience spanning multiple disciplines including electrical, mechanical, and industrial engineering is required. Experience must include significant contribution to the development of world-class consumer electronic products such as video game consoles, set-top boxes, desktop PCs, and laptop/tablet PCs."
Another key point of the job's description read as follows "Specifying, designing (schematic capture, PCB layout, BOM, cost analysis), implementing and verifying electrical subsystems on the motherboard," and "Working with other engineers across disciplines to design, test and debug complex hardware technologies for product development, to meet aggressive cost and schedule goals."
Why these two points are rather interesting is because the Xbox One's PCB (Printed Circuit Board) has already been well… completed. That is unless we've been dreaming while playing our current Xbox One's. This would logically mean the Xbox One isn't going to simply feature a new APU, but will indeed be a 'slim' design.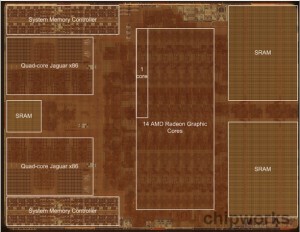 This ties in because in the article we'd written late last year, we'd cited another job vacancy over at Microsoft. One of the other key requirements here was "Prior experience debugging and bringing up memory subsystems, specifically familiarity with DDR3/DDR4, experience with DRAM memory subsystems and DRAM memory training algorithms". 
Backing this up further still, another recent job vacancy (at this rate, Microsoft will employ half the technically minded people on the planet!) which sought a CAD (Computer Aided Design) Engineer. They were required to "Support PCB product development for Xbox, Xbox Accessories and Kinect Development Teams". But wait, there's more!
"… design and implementation of PC Motherboards, analog/digital circuit design, test vehicles, high speed busses (PCIe, SATA, USB, DDR3, DDR4, GDDR3, Hyper Transport, etc) are required. Layout design supporting RIGID, HDI, FPC, RFPC, COB, Any-layer via Manufacturing".
Yet another job posting wants an Xbox System Engineer "Skills in hardware and software engineering such as USB, SATA and PCIe both at the protocol and signal level verification, voltage regulation, embedded software or digital signal processing" and "Experience in testing consumer electronics at the platform, product line, product, sub-assembly and component levels."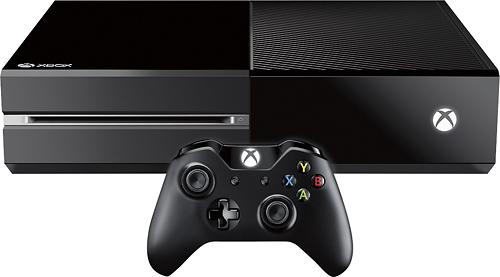 But, of course a newer, slimmer Xbox One will require less power. Going back to our article from last year for the third time (why yes, it might be a good idea for you to glance over it!) we'd pointed out the power requirements of a 20nm APU would be around 25 percent lower than the current 28nm. Technically speaking, Microsoft could choose to release the Xbox One in a higher clock speed (up to 20 – 30 percent higher than currently) but if they were to do that, they'd probably upset a few people.
"The position is for a Power Supply Design Verification Engineer." begins yet another job advertisement. "You will be responsible for the design verification and qualification of the Xbox power supply at the component, and system levels".
So what does all of this mean? Well, Microsoft are clearly thinking of ways to cost reduce the Xbox One's architecture. How this will be accomplished is anyone's guess, but remember an important fact: even reducing the size of the console costs them less. It costs less for the casing, costs them less to ship it, less in materials to go inside of it.
Then there's the potential for the internal components. Microsoft won't be doing away with the Xbox One's eSRAM, it's part of the systems architecture. It's possible however they may opt to use LPDDR3 (the LP stands for Low Power). We might see a DDR4 version of the Xbox One – which would need bottom of the barrel DDR4 to match up with the DDR3 2133 that's currently inside the Xbox One. Technically, the Kabini APU can take DDR4 (according to rumors). But DDR4 is much more expensive than DDR3 – though obviously this situation will change as you'd expect. For right now, if they're trying to reduce costs, a version of DDR3 probably makes greater sense.
The Xbox One hasn't been out too long, and remember it took a couple of years from the Xbox 360's initial introduction to switch have its components shrunk down (and the GPU and CPU to be cut to a single package).
These changes go hand in hand with the fact Microsoft are working on "Secret Projects" to do with Kinect Technology. We don't have a clue what, but the length job descriptions ask for someone who is familiar with AI, voice recognition and other key strengths to push the envelope with Kinect technology. Even when you're being interviewed, you'll not know what exactly the job is – and you'll have to sign enough NDA's to bury you in paperwork for a week. But chances are, it'll be exciting for us as customers.
Then we've got other recent information that with the newer SDKs available for developers, Microsoft have freed up a seven CPU core allowing developers to run game code on it. Previously this was locked down purely to Kinect and OS functionality, but now developers are happily able to code away to this new resources. This also provides extra bandwidth too – which is fantastic, because it can either be used for CPU or GPU usage.
All of this means Microsoft are likely on the right track for the Xbox One's development. An Xbox One Slim released in say 2016 could make a great deal of sense, particularly when one considers Nintendo are supposedly working with AMD to put out a next generation console for the same year. Who knows what Nintendo's Wii U successor will have under the hood, but it's likely (since it'll be released three years or so later than either the PS4 or Xbox One) that it'll be at least as powerful, if not more so.
A greatly cost reduced Xbox One Slim, with a great line up of games (say Gears of War, CrackDown 3 and so on) and possibly unique experience regarding Xbox Live and other services could be rather attractive to customers. For now, the ball is in Microsoft's court – it's their job to entice us (the customers) to cough up our cash.
Microsoft Xbox One Slim
The evidence continues to mount that Microsoft are working on a Slim version of the Xbox One. This lower power, sleek model will likely have a few tricks up its sleeve.
Other Articles You Might Like