There was no shortage of anticipation and hype leading into Microsoft's E3 back in June, as we knew the company would be providing a tantalizing glimpse into their plans for the next generation. During the presentation, Phil Spencer and his team did just that, confirming some basic specifications of the next-generation Xbox known as Scarlett.
Xbox Scarlett uses a 'Custom' Zen 2 CPU from AMD, a 'next generation' RDNA based GPU, a super-fast storage device (up to 40x faster than the current Xbox One's) and sports hardware Ray Tracing support. Microsoft's hype for Xbox Scarlett very much focused around the possibilities of 4K and fast frame rates (up to 120Hz).
https://www.youtube.com/watch?v=1K4GLSscCoM
As we said during our Xbox Scarlett analysis, the issue with the next generation consoles is that RDNA is considerably more efficient than the GCN architecture found inside the Xbox One systems. Xbox One X was (roughly) based on Polaris, which is two generations older than RDNA first generation.
Raw TFLOP comparisons become meaningless here, and given the Xbox One X has 6 TFLOPS of performance, even if Microsoft hit say 12TFLOPS with the Xbox Scarlett (as an example), to folks less inclined technically, it doesn't sound a significant leap versus the older Xbox One X.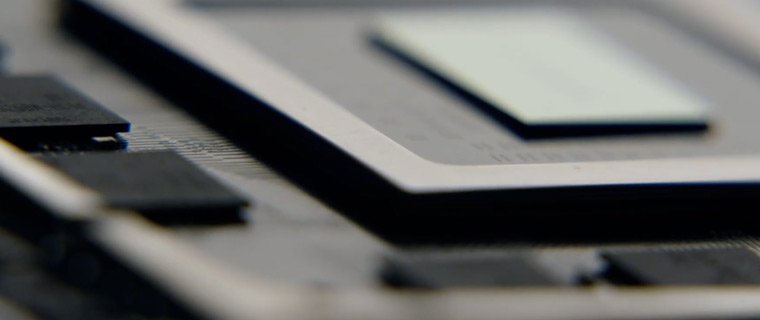 But, not only is RDNA more efficient (particularly given the Xbox Scarlett likely uses an evolved version of RDNA, which would explain hardware Ray Tracing), but the much more capable Zen 2 processors, higher memory bandwidth and storage that is leagues faster than anything its predecessor could muster will help propel next-generation experiences that the older Xbox's just couldn't hope to achieve.
Phil Spencer recently gave another interview, this time to GameSpot and he discussed some of the focuses of the 4th generation Xbox Scarlett.
"I think the area that we really want to focus on the next generation is frame rate and playability of the games," Spencer said. "Ensuring that the games load incredibly fast, ensuring that the game is running at the highest frame rate possible. We're also the Windows company, so we see the work that goes on [for] PC and the work that developers are doing. People love 60 frames-per-second games, so getting games to run at 4K 60 [FPS] I think will be a real design goal for us.
"The thing that's interesting is, this generation, we've really focused on 4K visuals and how we bring both movies through 4K Blu-ray and video streaming, and with Xbox One X allowing games to run at 4K visuals will make really strong visual enhancements next generation. But playability is probably the bigger focus for us this generation. How fast do [games] load? Do I feel like I can get into the game as fast as possible and while it's playing? How does it feel? Does this game both look and feel like no other game that I've seen? That's our target."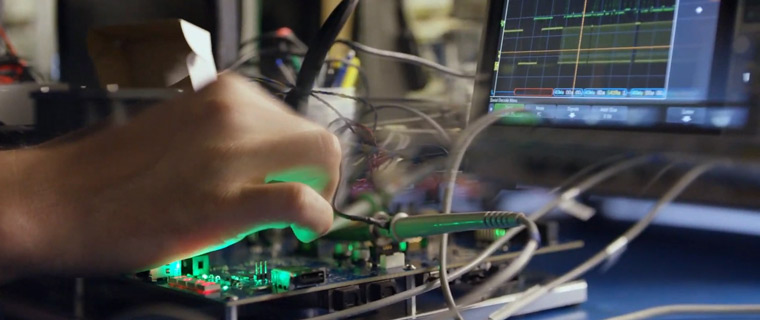 Spencer confirms that the gameplay and experiences are what is paramount here, and given the super-fast storage, game worlds should be largely seamless.
For example, imagine the next-generation Mass Effect but with an area way larger than say the citadel or planets in the older games to explore, but with little to no loading screens. That's right, the elevator conversations will become pretty much a thing of the past. It will be fascinating to witness the transition from current titles to the next wave of games.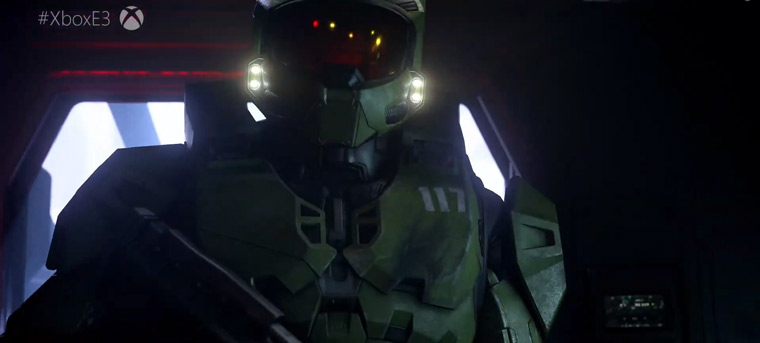 Loading screens have been a 'thing' for many generations, but there was a distinctive difference in how games on say the N64 were designed (for example Mario 64 or Zelda) versus the Playstation, all because of the read speeds that the N64 cartridge was capable of, versus the much slower CD media.
Spencer also pointed out that controllers from this generation (Xbox One) will run just fine on your next-generation Xbox, which is particularly important given how many people coughed up for the Xbox Elite Controller.
"…This generation, we came out with the Elite controller, we've done work on controllers and people have invested in personalized controllers, the things that they love and we want to make those compatible with future generations of our console as well," Spencer added.
There has also been a recent leak thanks to a patent that would seem to indicate Microsoft is working on a new and custom controller for use on your smart device. The two 'halves' connect to the phone itself, and will be used in the xCloud service from the company.
Other Articles You Might Like