AMD confirmed some very interesting details about FidelityFX Super Resolution, or FSR, at Computex 2021 quite recently. And today, a spokesperson reached out to IGN to confirm that the upsampling tech will be supported by the Xbox Series X.
The spokesperson said, "At Xbox, we're excited by the potential of AMD's FidelityFX Super Resolution technology as another great method for developers to increase framerates and resolution. We will have more to share on this soon."
The fact that the Xbox Series X will support FSR is no real surprise, given that it was confirmed some time ago that FidelityFX would come to Xbox. But the possibility of Super Resolution being used to increase the FPS and resolution on the next-generation console is a very interesting one indeed. When AMD showed off the tech running on an RX 6800 XT, the results looked very promising, but exactly what kind of performance and resolution boost we might see for the XSX remains to be seen.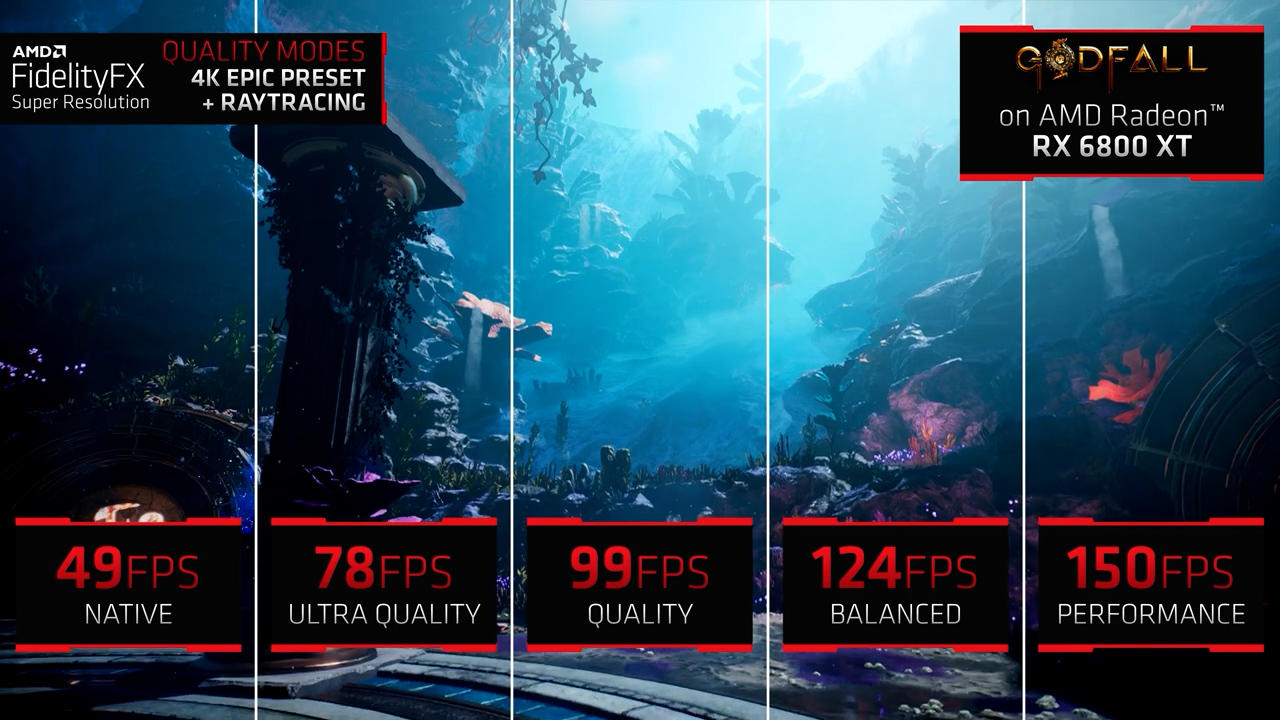 At the moment, it is unclear if FSR will also be making its way to the Playstation 5. Of course, the PS5 also has an RDNA2 based graphics architecture so it is definitely a possibility. With Microsoft embracing the tech, Sony could want to offer it to PS5 gamers as well to remain competitive but at this stage, any discussion on this is pure speculation.
Other Articles You Might Like