At this years E3, Microsoft provided the first details of its upcoming next-generation Xbox, currently codenamed Scarlett. This high-performance device will be capable of 4k, high frame rates and even supports Ray Tracing.
But this upcoming system isn't the only thing being worked on inside Microsoft's labs. There are also other reports of a 'lighter' Xbox console, which will only handle very basic processing locally and the remainder will be offloaded to the cloud. This is said to reduce the latency compared to offloading all of the processing to xCloud.
Essentially, for the living room, Microsoft is said to be embracing a two-prong strategy for its next-generation Xbox consoles.
A more powerful system which will handle all processing locally and designed for gamers who want the 'premium' gaming experience, and also a cheaper option for gamers also, which will rely on streaming.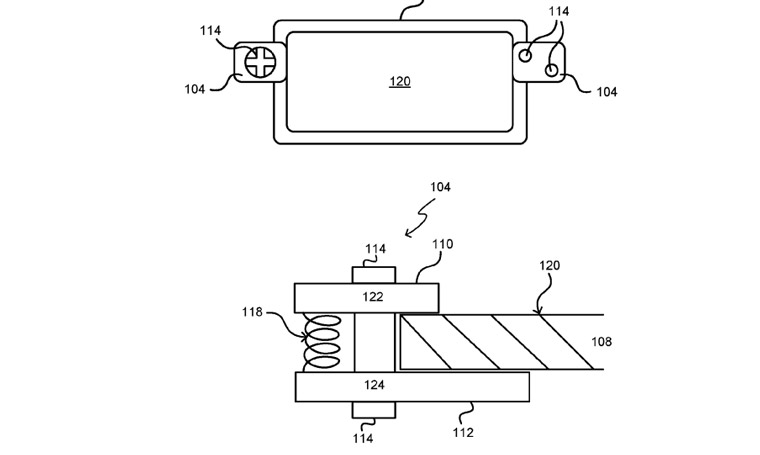 With fierce competition from Google Stadia in the game streaming space, Microsoft cannot rely purely on xCloud streaming games into your living room with a console. Phil Spencer has hinted many times that he wants to get Xbox games onto as many devices as possible, which is why the newly discovered patent makes a lot of sense.
"When you think about reaching a customer with this content where their only compute device could be an Android phone, you think about, 'What are all the ways that person pays for content today'?" Phil Spencer has said in the past regarding bringing Xbox to smartphones. "So we need to make sure that we're world-class at free-to-play content, but we also look at subscription as a much lower barrier way for a customer to build a library of content.
"So we built Xbox Game Pass — it started on console, it will come to PC, and eventually it will come to every device — we use the flywheel that we have with customers on an Xbox to start the growth in Xbox Game Pass. But as somebody sitting back and taking a longer-term view of where our business is going, you should look at that as a business model that we think scales to billions of people not hundreds of millions of people like retail does."
As always, I'll warn you that a patent doesn't necessarily equal a product that finds its way onto shelves, but in this case, I think there's a pretty good chance.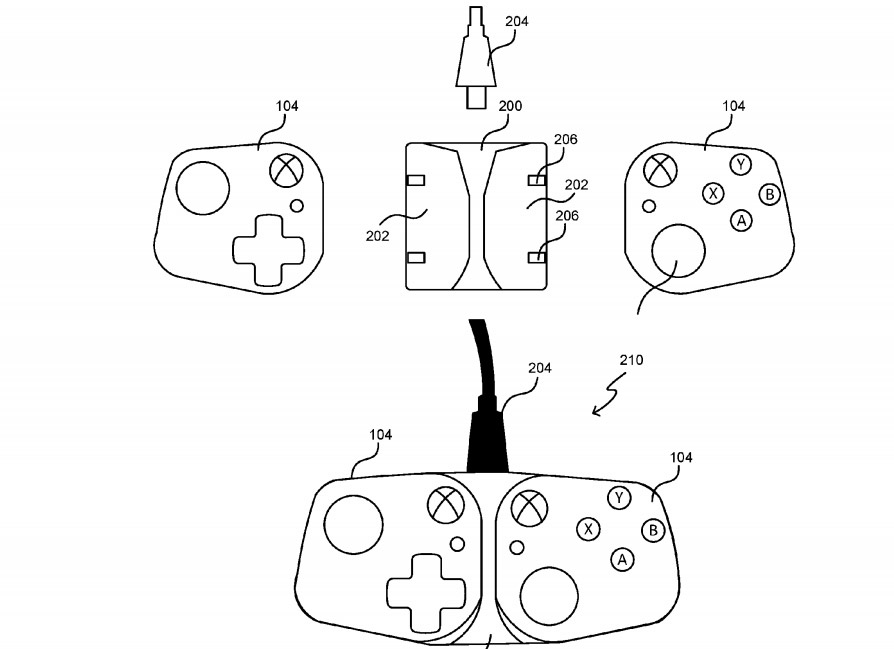 The patent describes an Xbox looking controller (though Xbox isn't specifically mentioned in the patent, you can certainly see the similarities with the buttons and layout) which is split in half, and looks very similar in concept to a 'switch controller'.
The difference here though is that this isn't for a Microsoft console, but instead designed to clamp around your smartphone (or other touchscreen devices) and allows you to control it with a more conventional controller.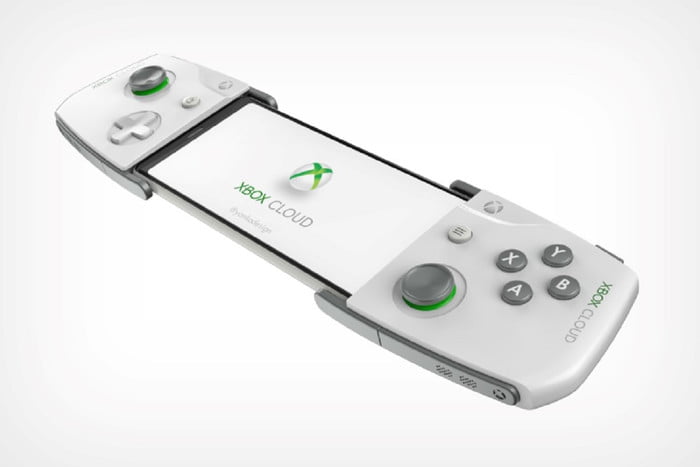 In the above image, Sarang Sheth from Yanko Design spent some time creating mock-ups for the smart-device Xbox controller
The concept of having a controller clamping around your phone isn't exactly new, but Microsoft would obviously be keen to provide a device which mimics the 'feel' of playing on a 'real' Xbox controller as closely as possible.
There's no shortage of dates Microsoft could outline details of this, Gamescon is in about a weeks time, but it's also possible they could be holding off the announcement until closer to the Xbox Scarlett's release date.
If you want a rundown of all we know about Xbox Scarlett so far, be sure to checkout out analysis!
Other Articles You Might Like