There's a pretty damn good chance you've heard of AMD's Zen processor if you've even a passing interest in the tech industry for the past year or two. It represents the companies hopes to design a high performance processor from practically the ground up, and compete with Intel across a variety of platforms – including the traditional desktop, low power devices and servers and HPC. Zen benchmarks and specs for the latter solutions have recently leaked onto the internet, and show that Naples will be an absolute monster.
So we're all on the same page, the Zen architecture is extremely scalable (as we've discussed in our analysis series (part 1 | part 2), and the CPU Complcexes (which are groups of 4 Zen cores) can be be stitched together to form monsterous processors. In the case of Naples 'monsterous' hasn't been more apt, with 64 threads being executed thanks to 32 Zen CPU cores running SMT (Simultaneous Multi Threading).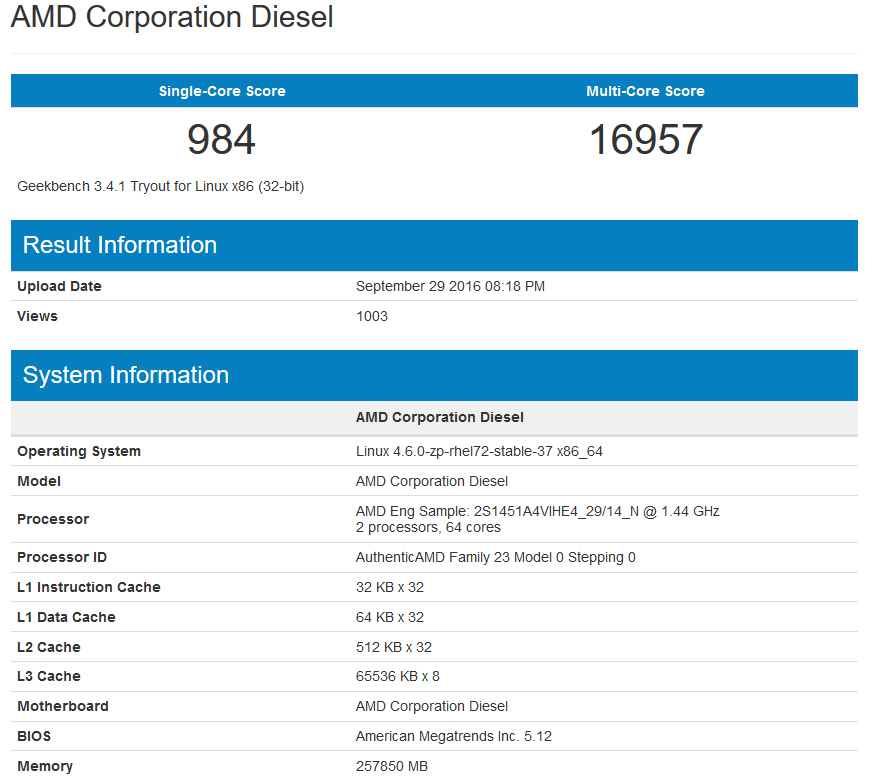 What's more insane that even this is that AMD are already debuting dual socket solutions, for a maximum of 128 threads – which is pretty damn sure to crunch through all but the most demanding of tasks. A series of new benchmarks have emerged on the GeekBench 3 website (uploaded at the end of September 2016) and show a whole host of specs from the new "AMD Corporation Disel" platform.
The crazy part is the Level 3 cache, which is being reported as about half a gigabyte. That's a little at odds with the rest of Zen's specifications though, so it's unknown if this spec is just being reported incorrectly by GeekBench, or if Zen being tweaked for this particular server related task. If so (and it is accurate), it's pretty crazy – but it'd be curious how they've managed such a feat.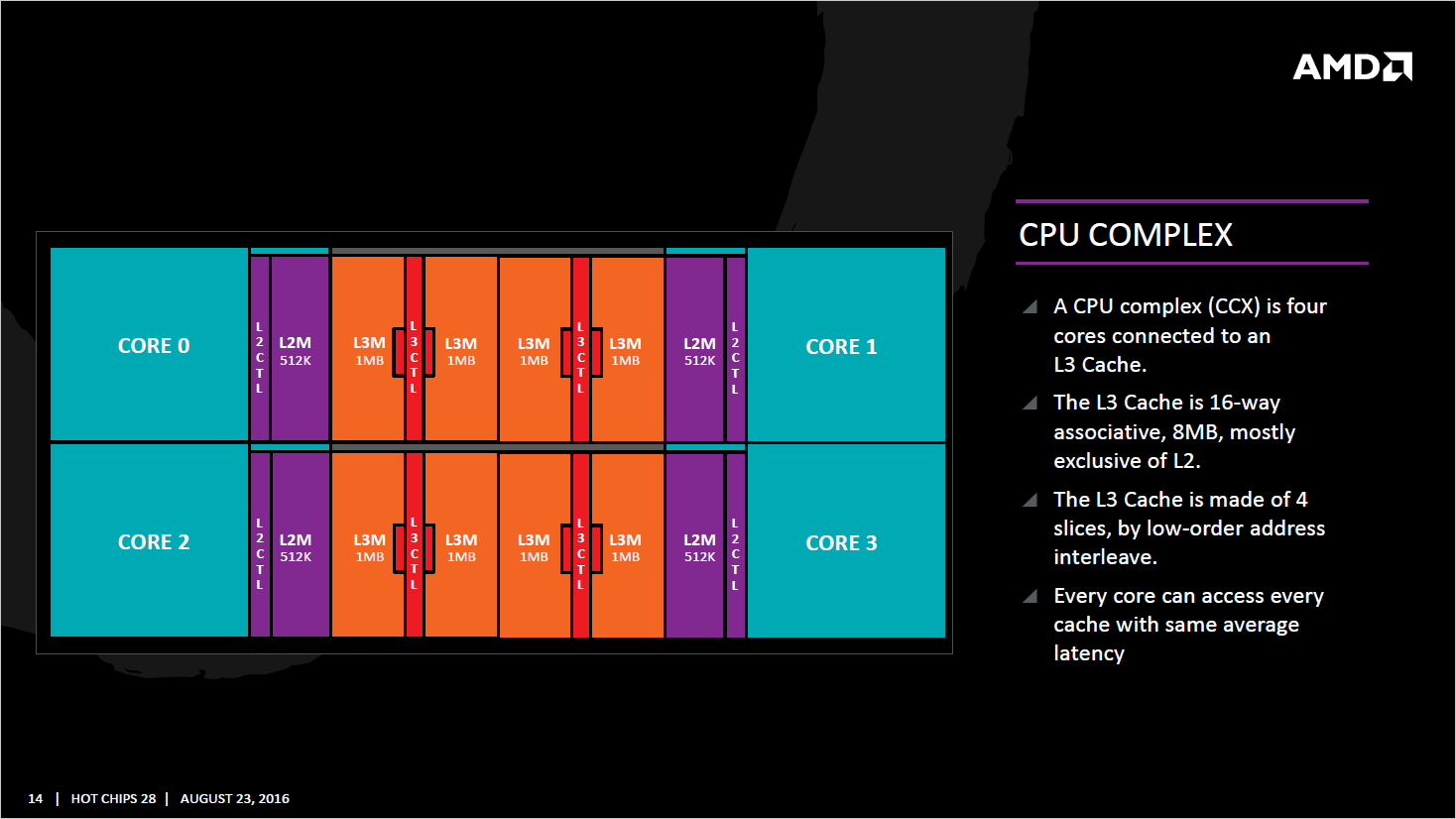 You'll notice that the clock speed for the CPU is currently listed at 1.44Ghz, and appears to be boosting up to 2.9Ghz which is pretty insane for the number of cores. AMD are still working on the processor as we've seen leaks of the same part several weeks ago, where it scored over 10 percent less than the current CPU scores.
Zen will be launching as Summit Ridge for the desktop on the AM4 platform in the first quarter of next year, and will be rolling out for servers in the months after that. Checkout AMD's CTO discussing the design goals of Zen to get an understanding of what AMD are attempting to achieve!
Other Articles You Might Like