In the gaming news, there have been a few subjects you haven't been able to escape from for the past year or so. Virtual Reality is one of those subjects, with the Oculus Rift, HTC Vive and of course Playstation VR being the most notorious contenders. But perhaps we're all getting ahead of ourselves, at least according to former Playstation VR veteran Dr David Ranyard.
During a recently interview Ranyard believes the excitement around Virtual Reality is 'Slightly over-heated'.
Dr David Ranyard is a former Sony employee, previously working at Sony's London studio with a plethora of VR projects under his belt.
"It feels, in all honestly, slightly over-heated," he told the interviewers over at MCV.
"I am super into VR, so I'm very excited about it. But everybody is chasing it at the moment, so there might be an anti-climax for some people who perhaps don't have quite the right skill that is needed at the moment, and it doesn't quite work about it. But it is still super-exciting to see everybody talking about it."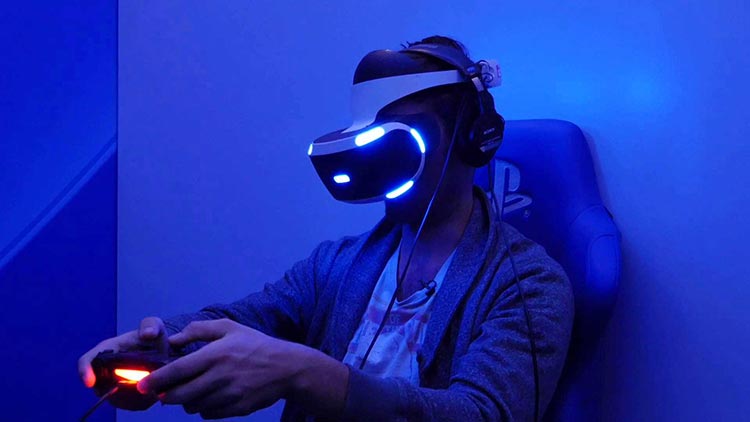 That isn't to say Ranyard believes Virtual Reality to be a failure, instead in his view it will simply take awhile to really take off. But as software, hardware and prices improve things will get better.
"My view is that there is a lot of anticipation and a lot of demand as a result of that. It will be exciting, we've experienced some great stuff [during GDC], so it is a big step-change in the kinds of the experience you can have, but in terms of the business-side, my personal view is that there will be a boom, particularly towards the end of the year, I think the PlayStation one will do very well because the price is very good and it is very entertainment focused. This time next year, it might be a bit of an anti-climax. But actually after that, I think it will build slow and steady."
Like AMD (who've recently talked about the 'Immersive Era') and many others in the industry, Ranyard doesn't necessarily believe Virtual Realities applications will be limited to purely games. Instead, as VR development tools become better, it's likely we'll see feature films, live music acts and of course educational uses for the hardware.
"I do see that VR will impact our lives in a number of different ways. Entertainment and gaming will push forward, as it has done in other spaces, but what you can do with it in health, education and business-to-business communication are incredibly valuable and productive things. As people learn more about it and the costs go down, I think it will impact our lives. I don't think it will replace anything, but it will positively impact our lives… it will just take a little while to get there."
Other Articles You Might Like