Back in the Before Times ™ when Nvidia announced the RTX 30 series of GPUs, they were praised for their improvements in gaming and ray tracing performance vs RTX 20, and at a much more affordable MSRP than their Turing counterparts. Of course, finding a card for MSRP now is tantamount to finding a unicorn, but this hasn't stopped RTX 3000 cards from seeing success.
In their latest investor presentation, Nvidia stated that the launch of the RTX 30 Ampere series of graphics cards was their best launch ever. They shared detailed charts on this, showing that RTX Ampere was its fastest ramping architecture to date, resulting in twice the number of end-market sales.
But, there's more we can learn from the chart Nvidia shared. It also shows that in comparison to Turing, RTX 30 GPUs had 2 times the share on Steam in the same time period following the launch. Despite the insane price increases, gouging, and scalping that has been going on throughout the hardware shortages, RTX 30 still had a greatly successful launch in comparison to RTX 20.
Nvidia also shared some insights into the PC gaming market in general, which shows a huge explosion in Twitch streamers vs last year, but more interestingly an increase in VR revenue on Steam.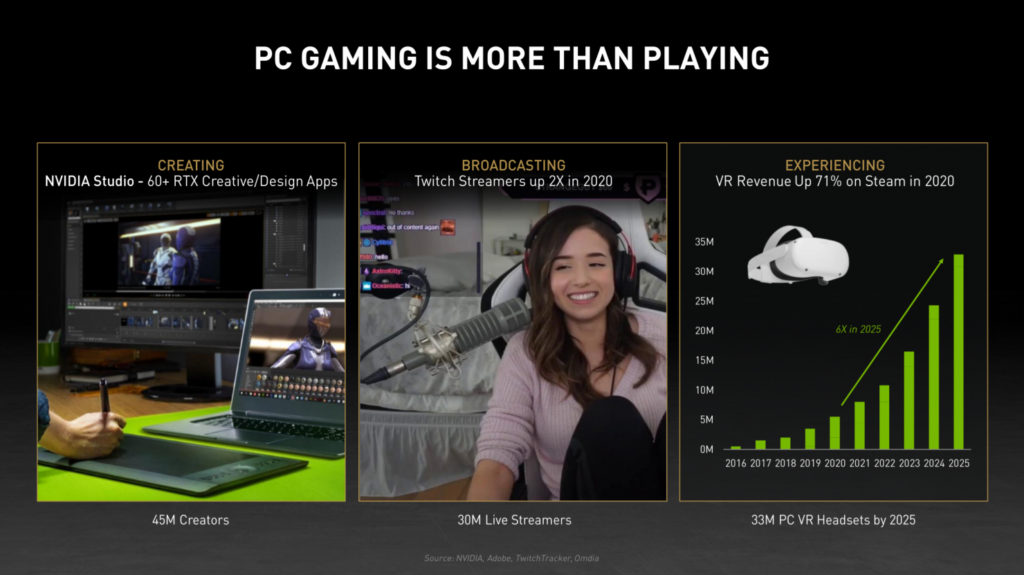 VR struggled to take off when the first virtual reality headsets were released, due to the very high cost of the headset itself and the cost of the hardware required to run VR games at a high enough framerate. Thankfully VR has become more affordable and we can see that while it has yet to reach insane numbers, the install base for VR is definitely looking healthier.
Nvidia also boasted about their Geforce Laptop sales, which beat the entire Playstation lineup for 2020 and an increase in the number of subscribers for Geforce Now.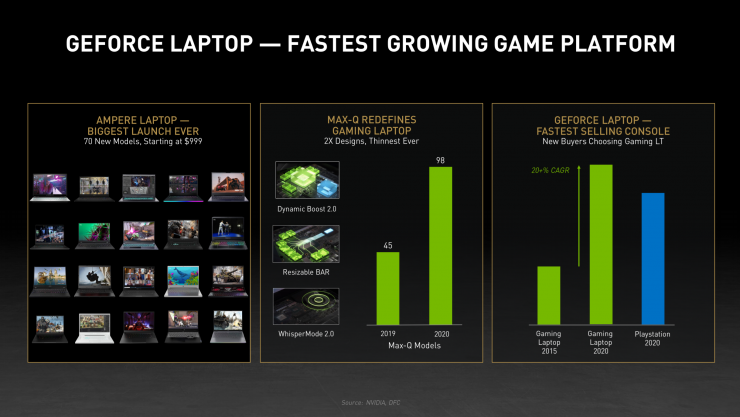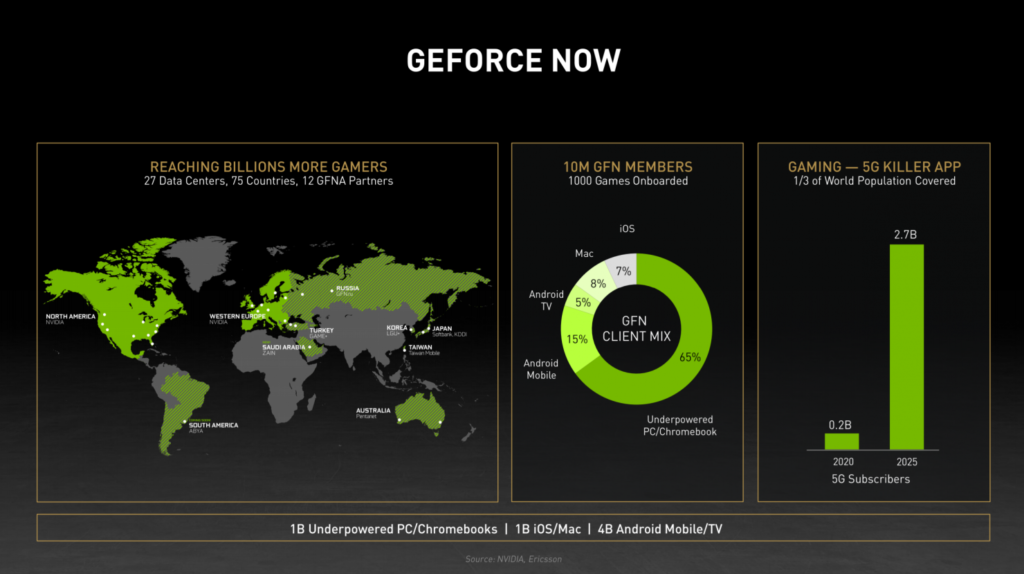 Other Articles You Might Like