The launch of the 9th generation Coffee Lake refresh CPUs nears ever closer to release, we have seen a fair few benchmarks and performance numbers surface online.
A lot of these have understandably been surrounding the flagship i9 9900K, but today we have a benchmark leak for the 8 core Intel i7 9700K processor. This time, the leak has surfaced some expreview, who have actually been the source of Intel 9th generation leaks not all that long ago.
Of course, this benchmark is also not the first time we have seen this particular chip breach the 5ghz mark, as a previous performance leak showed the processor running on an impressive 5.5Ghz on a water cooled setup and at 1.56V.
This time, however, we see the i7 9700K tested on a more commonplace setup – air cooling. The specs shown here in the leak happily remain consistent with what we have seen in the past, so least there aren't any inconsistencies muddying the waters here.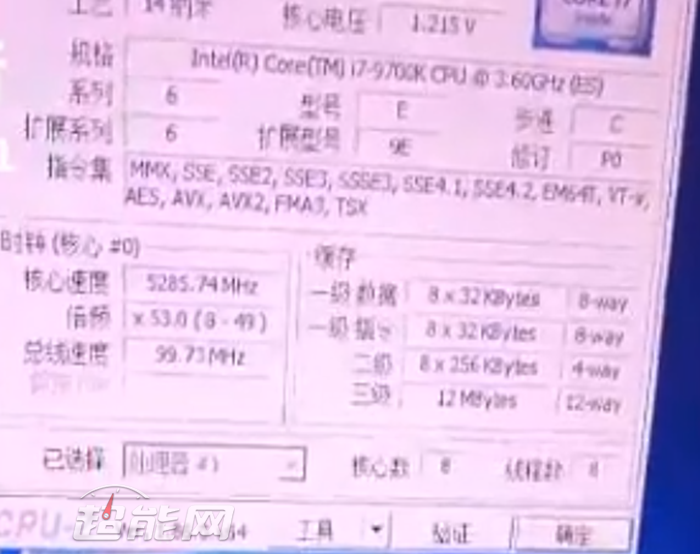 Now, since I know some of you are wondering – the air cooling system was a far cry from anything fancy, so again we are seeing a fairly realistic scenario here for this result. However, it's important to remember that this is just one synthetic benchmark and should not be taken by itself.
But, that's not all… we also see a Geekbench result for this very same chip. These results were at stock clocks, so for those of you who don't like to mess around with overclocking, this is a nice peak at the standard performance.



What do you think of these latest benchmarks? Personally, while this clearly is lacking some of the oomph as the fabled 8700K in multi core, it's clearly shaping up to be a very nice CPU with a ton of power there under the hood for anyone willing to overclock. But, even for standard users it's looking pretty tasty. Of course, we should wait for not only more benchmarks, but of course the full reviews to come out before throwing this or any other 9th gen processor a parade but it's still looking rather promising.
Other Articles You Might Like